Tie-ups: Clariant/India Glycols in jv for renewable ethylene oxide derivatives; Pulcra Chemicals acquires additives firm Devan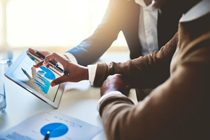 Swiss chemical firm Clariant and India Glycols Limited (IGL), a company involved in the manufacturing of green technology-based chemicals, have set up a 51-49% joint venture for renewable ethylene oxide (EO) derivatives after receiving all necessary regulatory approvals. The joint venture will operate under the name Clariant IGL Specialty Chemicals Private Limited.
Originally announced in March 2021, the joint venture is now effective and combines IGL's renewable bio-ethylene oxide derivatives business, which includes a multipurpose production facility including an alkoxylation plant located in Kashipur, Uttarakhand (India), with Clariant's local Industrial and Consumer Specialties business in India, Sri Lanka, Bangladesh and Nepal. This combination is to become one of the leaders in green ethylene oxide derivatives and be a leading supplier of these renewable materials to the rapidly growing consumer care market in India and neighboring countries.
Clariant will fully consolidate the joint venture as of July 1, 2021 and expects an incremental addition to the top-line of the Business Area Care Chemicals in the range of around CHF50 million for the FY 2021.
"I am very pleased with the swift manner in which both parties were able to obtain all necessary regulatory approvals. This allows us to now move ahead and leverage IGL's position as the largest manufacturer of green EO in the world in a value-generating combination with Clariant," commented U.S. Bhartia, Chairman of India Glycols Limited.
Christian Vang, Global Head of Clariant's Business Unit Industrial & Consumer Specialties, added: "We experience a growing demand among our customers for home and personal care applications based on renewables. With the joint venture officially established, we will press ahead to fulfill this with innovative, sustainable and high-quality solutions based on the unique capabilities of both partners."
The joint venture will be led by Nitin Sharma, currently Head of Clariant's Industrial and Consumer Specialties business in South Asia, who added: "Profitable growth through sustainability is the key target for all of us in this newly formed company. The entire team will work together to leverage the contributions made by both partners to the joint venture into innovative solutions that serve the growing markets around us."
U.S. Bhartia acts as the joint venture's Chairman.
Clariant IGL Specialty Chemicals Private Limited has approximately 200 employees. It markets Clariant's entire range of Industrial and Consumer Specialties products in the previously mentioned countries, while all other global markets are served by Clariant. To support production, India Glycols has agreed to a long-term supply agreement for ethylene oxide made from bio-ethanol as well as further utilities.
In other news, Pulcra Chemicals, with headquarters in Geretsried (Germany), has made its first acquisition in its history by acquiring fellow-industry player Devan, which has its origins since 1977 and is headquartered in Belgium. It has is since 2013 been owned by Pentahold (a Belgian private equity fund). Terms were not disclosed.
Devan is known from its antimicrobial range BI-OME, its large sustainable track record with a.o. probiotics solutions, a wide range of recently introduced bio-based textile finishes and a long standing in thermoregulation and flame retardants. Devan has offices in the UK, Portugal, the US and a team in Shanghai.
"We are thrilled to make this announcement with our mutual trust to grow our business as a Solution Specialist for our customers across broad range of textile markets. The acquisition of Devan will support our vision of being the leading international benchmark for sustainable chemistry." said Ümit Yaldiz, CEO of Pulcra Chemicals Group.
"Both organisations have deep histories of creativity, innovation excellence and a shared commitment to care for our communities. With our combined platform, Pulcra will become a stronger partner for our customers, uniquely positioning us to address our customers' evolving needs."
"For us, Pulcra Chemicals is the natural next step in the development of Devan," commented Sven Ghyselinck, CEO of Devan. "After a long and successful ownership by Pentahold, we are pleased to integrate into a larger textile chemistry player like Pulcra Chemicals. This new home will allow the innovative Devan finishes to find a faster way into the global textile market and will help the textile industry to benefit from more sustainable products".
(PRA)
---
Subscribe to Get the Latest Updates from PRA Please click here
©2021 Plastics and Rubber Asia. All rights reserved.

©2020 Plastics and Rubber Asia. All rights reserved.
Home
Terms & Conditions
Privacy Policy
Webmail
Site Map
About Us
SOCIAL MEDIA