M&As: Tekni-Plex acquires Grupo Phoenix for expansion to Latin America; ProAmpac acquires UK packaging firm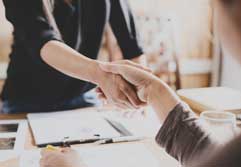 US packaging processor Tekni-Plex is to acquire compatriot packaging firm Grupo Phoenix in a deal that will bolster Tekni-Plex's ability for packaging solutions in food and beverage markets. Terms were not disclosed.
Grupo Phoenix manufactures rigid packaging and specialises in sustainable custom packaging solutions with capabilities in the US, Colombia and Mexico and customers in over 30 countries.
The deal combines Tekni-Plex's 50-year reputation with the consumer-oriented innovation delivered by Grupo Phoenix, supporting and enhancing Tekni-Plex's vision to deploy world-class expertise in the formulation, processing, and manufacturing of materials-based solutions to enhance end user experiences, protect products and brands, and promote sustainable business decisions.
Grupo Phoenix serves as a strategic packaging partner to leading FMCG brands across multiple categories and segments such as dairy, desserts, coffee, beverages, ice cream, soups, spreads, cosmetics and household cleaning, serving over 20 vertical markets. "We started in Colombia and expanded throughout Latin America; then with the unwavering support of our partners, JP Morgan and OEP, who believed in a small family company, we entered the United States market. Our focused business strategy has allowed us to identify consumer trends early and respond quickly to the market," Alberto Peisach, CEO of Grupo Phoenix.
"This acquisition plays to strengths of Dolco, Tri-Seal and Action Technologies business units by expanding the range of solutions we offer our customers, leveraging a broader range of materials for sustainability and approaching challenges with a consumer-driven mindset," said Eldon Schaffer, CEO of Tekni-Plex Consumer Products Division.
"Grupo Phoenix brings a complementary culture to our organization. We look forward to welcoming them to our team. The people are high energy, extremely competitive and very focused on bringing market-driven ideas with a consumer orientation," according to Ms. Chamulak.
This is the 15th acquisition that Tekni-Plex has completed over the past five years, supporting its strategy to grow its business though transformative acquisitions and strategic add-ons.
In other news, flexible packaging supplier ProAmpac, which is owned by Pritzker Private Capital along with management and other co-investors, has acquired Ultimate Packaging, a pioneer in flexographic and digitally-printed flexible packaging based in the UK. Terms of the transaction were not disclosed.
Ultimate Packaging is one of the largest independent flexible packaging manufacturers in the U.K., specialising in the development of packaging solutions to increase product shelf life, convenience and recyclability across a range of product sectors. With this acquisition, ProAmpac adds that it strengthens its position in flexible food packaging, broadens its portfolio of sustainable solutions and extends its reach across the UK.
Greg Tucker, Founder/CEO of ProAmpac, said, "Ultimate Packaging's innovative team and high-quality flexible packaging portfolio are exciting complements to ProAmpac's growing family. As we expand our reach across the U.K., this combination will help us better serve our customers with an enhanced offering of recyclable and compostable solutions."
Nigel Tonge, Founder of Ultimate Packaging, said, "As a family-owned business, it was important for us to select a partner who shared our values, commitment to innovation and philosophy of partnership with our customers. We are pleased to work together with Greg and the ProAmpac team to extend our collective market leadership and provide tremendous value to our customers."
The addition of Ultimate Packaging is ProAmpac's fourth acquisition in 2021. ProAmpac has 44 manufacturing sites globally, with more than 5,800 employees supplying more than 5,000 customers in 90 countries. ProAmpac manufactures flexible and sustainable packaging and material science solutions for various consumer, healthcare, e-commerce, retail and industrial goods markets. Ultimate Packaging will adopt the ProAmpac brand and will maintain operations at its manufacturing facility in Grimsby, UK.
(PRA)
---
Subscribe to Get the Latest Updates from PRA Please click here
©2021 Plastics and Rubber Asia. All rights reserved.

©2020 Plastics and Rubber Asia. All rights reserved.
Home
Terms & Conditions
Privacy Policy
Webmail
Site Map
About Us
SOCIAL MEDIA