M&As: Advent International sells coating resins leader allnex to PTTGC; Alpla acquires South African packaging manufacturer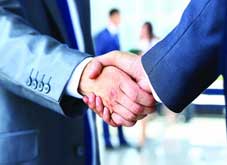 Global private equity investor Advent International has signed an agreement to sell allnex Holding GmbH to Netherlands-based PTTGC International (Netherlands) B.V., a wholly owned subsidiary of Bangkok-based PTT Global Chemical Public Company Limited (PTTGC). The transaction values allnex at an enterprise value of approximately EUR4 billion, which equates to about 12.2x LTM March 2021 EBITDA.
allnex is a producer of industrial coating resins, offering a broad range of coating polymers and additives, including powder resins, industrial waterborne resins, energy curable resins, crosslinking resins and additives for use on all types of substrates, such as wood, metal and plastic.
With about EUR2 billion in revenue and around 4,000 employees worldwide, allnex has leading positions in all key industrial coating segments, including a.o. industrial metal, automotive, and packaging. allnex manages a global production network of 33 manufacturing sites and 23 research and technology facilities to support customers across the world. The company has been pioneering sustainable innovations for the coatings industry for over 70 years and focuses on environmentally friendly technologies, such as waterborne industrial resins, powder resins, energy curable resins and high-solids technologies.
With over 30 investments, Advent is one of the most experienced investors in the global chemical industry. The firm acquired Cytec Industries' coating resins business in 2013 through a carve-out. Over the past eight years, Advent established the business as an independent company named allnex and strengthened its market position through several acquisitions and organic investments. By acquiring resins manufacturer Nuplex in 2016, allnex strengthened its access to emerging markets, creating a truly global industry leader.
Under Advent's ownership, allnex invested significantly into growth and more than doubled its numbers of employees, production sites, R&D centres, and customers. Overall, Advent's investment in growth totalled more than EUR1.5 billion. Today, the company has one of the broadest technology portfolios in the market and is the leading global producer of industrial coating resins.
Ronald Ayles, Managing Partner and Head of Advent's global Chemicals and Materials practice, said: "Over the past eight years, we have supported allnex's management team in transforming the company from a corporate carve-out into the number one global producer of industrial coating resins. Our significant investment in growth lead to an impressive track record – especially in green technologies. With PTTGC, we have now found the ideal partner to support allnex's next phase of growth and to continue its success story."
Miguel Mantas, CEO of allnex, commented: "We are proud of the success we have in building allnex into a global player and are very grateful to Advent for its support and partnership over the past years. To build on our leading market position, we will continue to invest in innovative technologies and look to expand our presence in APAC. With its resources, industrial network and expertise in Asia, PTTGC will help us take this next step in our company development."
As a subsidiary of PTT Group, the premier energy company in Thailand and a Fortune Global 500 company, PTTGC's portfolio includes the manufacturing and distribution of upstream, intermediate, and downstream petrochemical products for industries such as packaging, textiles and automotive, and was rated number one on the Dow Jones Sustainability Index (DJSI) World Index in the chemical sector for the last two consecutive years.
PTTGC is committed to strengthening its leading position in the chemicals business by combining environmentally friendly innovations with advanced technologies. The company is a strategic long-term investor and will further improve allnex' market access to the Asia Pacific region which represents the largest growth potential in the coating resins industry. PTTGC will support allnex in further expanding its presence in emerging markets through further investments. Furthermore, PTTGC will provide allnex with an improved access to raw materials.
"In line with our vision to become a leading global chemical company while improving people's quality of life, as well as our core strategies to drive new sustainable growth opportunities, we are pleased to announce PTTGC International (Netherlands) B.V., a PTTGC wholly owned subsidiary, invests in allnex, a business with outstanding innovation, history and promise, to establish a stronger position internationally," said Dr. Kongkrapan Intarajang, CEO of PTTGC.
The sale of allnex to PTTGC International (Netherlands) B.V. is expected to close in Q4 2021, subject to regulatory approvals.
In other news, Austria-based manufacturer of plastic packaging and recycling specialist, Alpla Group, has acquired the lubricants division of South African packaging manufacturer Verigreen Packaging. Based in Durban, the company specialises in bottles and canisters for lubricants such as engine oils.
Verigreen Packaging has a workforce of 25 employees at its site in Durban. "This acquisition is the perfect fit for our strategy," explains Mike Resnicek, Managing Director of Sub-Saharan Africa at Alpla. "It offers us an inroad into a market segment in which we have not been present in southern Africa until now as well as generating synergies for our existing customers and giving us opportunities to further diversify our portfolio."
With the acquisition, Alpla is increasing its involvement in this region. In 2017, it acquired Boxmore Packaging, the African market leader in the manufacture of PET bottles, PET preforms and caps. A modern production facility together with a regional head office is currently under construction in Lanseria near Johannesburg. There is another production facility near to Cape Town.
The acquisition of Verigreen Packaging adds a plant in the country's third largest city, Durban, to the portfolio. Outside of Africa, Alpla says it already has a wealth of experience in the production of packaging for lubricants.
The two companies have agreed not to disclose any details regarding the deal.
Alpla has around 21,600 employees worldwide producing custom-made packaging systems, bottles, caps and moulded parts at 178 sites across 45 countries. The packaging is used in a wide range of areas, including for food and drinks, cosmetics and care products, household detergents, washing and cleaning agents, pharmaceutical products, engine oils and lubricants.
Alpla operates its own recycling plants for PET and HDPE in Austria, Poland and Spain, and in the form of joint ventures in Mexico and Germany. Other projects are being realised elsewhere around the world.
(PRA)
---
Subscribe to Get the Latest Updates from PRA Please click here
©2021 Plastics and Rubber Asia. All rights reserved.

©2020 Plastics and Rubber Asia. All rights reserved.
Home
Terms & Conditions
Privacy Policy
Webmail
Site Map
About Us
SOCIAL MEDIA