Celanese buying ExxonMobil's TPV business for US$1.5 bn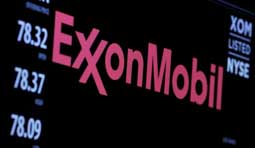 Chemical firm Celanese Corporation has signed a definitive agreement to acquire the Santoprene TPV elastomers business of Exxon Mobil Corporation. Celanese will acquire the Santoprene brand as part of a comprehensive TPV product portfolio, along with intellectual property, production and commercial assets, and a world-class organisation. According to the terms of the definitive agreement, Celanese will acquire the business for a total purchase price of US$1.15 billion on a cash-free, debt-free basis. The acquisition includes two production facilities in Pensacola, Florida, US, and Newport, Wales, UK, with over 190 kilotonnes/year of total production capacity.
This news comes after Celanese's recent acquisition of certain technology relating to the production of polyacetal (POM) products from Grupa Azoty S.A. of Tarnow, Poland, after its decision to discontinue its POM manufacturing.
The Santoprene business of ExxonMobil is a global producer of TPV serving a variety of end-uses including automotive, construction, appliance, medical, and industrial. TPV is a chemically cross-linked, high-performance material which leverages a unique combination of engineering thermoplastic and elastomer properties. The Santoprene portfolio is highly functionalised to specific application requirements and is supported by industry-leading intellectual property.
"With the acquisition of the Santoprene business, we are further expanding the unrivalled portfolio of engineered solutions we bring to our customers," said Lori Ryerkerk, Chairman/CEO. "This transaction represents a high-return opportunity to drive future shareholder value by deploying our excess cash from the monetisation of our passive ownership in Polyplastics and continued strong cash generation in our businesses. We are eager to welcome the Santoprene team to Celanese and look forward to their contributions to our continued growth in Engineered Materials."
The TPV unit will add on to Celanese's Engineered Materials' flagship brands including Hostaform in POM and GUR in UHMW-PE.
As part of the transaction, Celanese will acquire the following:
Santoprene, Dytron, and Geolast trademarks and product portfolios;


All customer and supplier contracts and agreements;


Comprehensive TPV intellectual property portfolio with associated technical and R&D assets;


Approximately 350 highly-skilled employees including world-class manufacturing, technical, and commercial organisation
The company expects the transaction to be immediately accretive to 2022 adjusted earnings per share and free cash flow.
The acquisition is expected to be financed by excess cash and available liquidity on the Celanese balance sheet.
The transaction is subject to regulatory approvals, carve-out preparations, and other customary closing conditions, which will determine the timing of close. The transaction is expected to close in the fourth quarter of 2021.
As one of the world's largest producer of acetal resin, Celanese also makes other specialty plastics and employs 7,700 and posted sales of US$5.7 billion in 2020.
(PRA)
---
Subscribe to Get the Latest Updates from PRA Please click here
©2021 Plastics and Rubber Asia. All rights reserved.

©2020 Plastics and Rubber Asia. All rights reserved.
Home
Terms & Conditions
Privacy Policy
Webmail
Site Map
About Us
SOCIAL MEDIA