Well-rounded TPEs from Kraiburg TPE
KRAIBURG TPE, a global TPE manufacturer of a diverse range of thermoplastic elastomer products and custom solutions for a variety of industries, provides high-quality and custom-engineered compounds with mechanical and physical properties suitable for door seals, medical device handles, and other industrial applications.
Seal of comfort and safety with TPE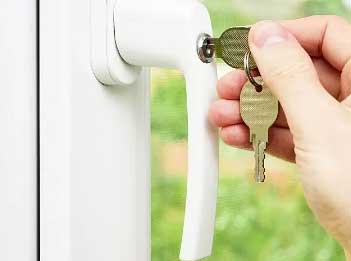 Well-sealed doors and windows are important for more than just security. They improve a building's energy efficiency by keeping cool air in and limiting warm air entry during heat waves or draughts in the winter. If a door or window is properly sealed, it can keep out of a building dust, bugs, noise and unwanted substances, making it a clean, safe and comfortable environment.
For both residential and commercial use, door seals such as weather-stripping seals, door bottom seal brushes, and others are available. However, not all sealing materials are created equal.
The use of advanced materials such as thermoplastic elastomers (TPEs) to achieve the best results from good door seals is prevalent in the automotive, building, and construction industries, as well as a variety of other industries that manufacture sealing supplies and other products.
EX series: a solution for indoor applications
KRAIBURG TPE's EX series of compounds is suitable for the application of door seals and benefits manufacturers, not only in terms of cost efficiency, but also in terms of aesthetics, functionality, and design flexibility.
With good adhesion to PP and resistance to acrylic paints, it is developed for extrusion moulding process, but can also be processed in injection moulding process.It is halogen-free (according to IEC 61249-2-21) and is alternative material to PVC-P. The series is available in black and natural colours, offers high thermal stability.
Furthermore, the compounds are recyclable within the production process and contain no latex, PVC, phthalates or added heavy metals.
FR2 series: fire-safe solution for door seals
KRAIBURG TPE's FR2 series for door seals fulfils flame retardant (FR) requirements. The compounds promote fire safety by delaying and preventing smoke from entering an area during a fire.
With self-extinguishing properties, the halogen-free (per IEC 61249-2-21) compounds feature a host of fire-safety features.
The FR2 series, which is offered in both natural and black colours, meets requirements such as high LOI, low toxicity, and smoke density in railway applications.
TPEs get a grip on medical device handles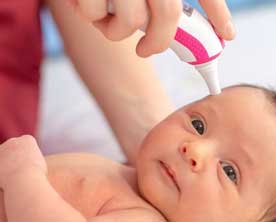 Medical devices that are ergonomically design brings both positive outcome for patients and medical professionals by providing precision, flexibility, comfort, and ease of control.
In addition, ensuring the handles and grips in medical instruments is well-designed is important to create the conditions for the instruments' performance as well as to promote good work practices to prevent work-related risks.Advanced materials such as thermoplastic elastomers (TPEs) have gained traction in the production of medical devices due to their exemplary properties.
KRAIBURG TPE offers the THERMOLAST H HC/AD1/AP series in Asia-Pacific for grips and handles of instruments such as thermometer, endoscope, reflex hammer, disposal scalpels, forceps, tweezers, pliers, and others.
Benefits of polar adhesion and mechanical properties
The THERMOLAST H HC/AD1/AP series of compounds are particularly well-suited for handle and grip applications due to their adhesion properties to polar thermoplastics, such as PC, ABS, ASA, SAN, PET, PS, and PETG. Furthermore, the THERMOLAST H HC/AD1/AP series, with its superior mechanical properties and soft touch surface, provides better grip and excellent surface feel for the instruments when used. Overall, the compounds deliver functional and beneficial design elements that enhance user experience.
Additionally, the series of compounds can be processed through injection moulding and can be sterilised in an autoclave at 121°C or with ETO (gas).
Compliance with standards a prerequisite
KRAIBURG TPE's polar adhesion TPE series, complies with international standards such as ISO10993-5 and GB/T 16886.5 (cytotoxicity), US FDA CFR 21, Regulation (EU) No 10/2011, REACH, and RoHS. This allows for safety of use in medical device applications.
These compounds are environmentally-friendly, biocompatible and do not contain silicones, latex, PVC, or phthalates.Pre-colouring is available, allowing products to be customised to meet the needs of the medical application. Plus, the compounds allow for lightweight and durable grips and handles.
Sustainability successes of the TPE
Besides the materials for door seal applications, KRAIBURG TPE's recent sustainability innovations include a specially developed material solution for consumer, and industry applications comprising post-consumer recycled (PCR) and post-industrial recycled (PIR) content.
Pre-colouration options
KRAIBURG TPE offers worldwide consistent colour quality standards as well as a variety of pre-colouration options to its customers all over the world.
With pre-colouring options available, manufacturers are able to produce a variety of door seals in varying colours to suit the preferences of customers.
(PRA)
---
Subscribe to Get the Latest Updates from PRA Please click here
©2023 Plastics and Rubber Asia. All rights reserved.

©2023 Plastics and Rubber Asia. All rights reserved.
Home
Terms & Conditions
Privacy Policy
Webmail
Site Map
About Us
SOCIAL MEDIA