Green Materials: Braskem to evaluate production of biobased PP in US; Lanxess/TotalEnergies to cooperate on sustainable styrene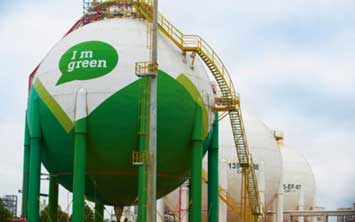 Brazilian polymers firm Braskem says it is evaluating an investment in producing carbon negative biobased polypropylene (PP) in the US. The project would utilise Braskem's proprietary technology to convert bioethanol into physically segregated bio-based polypropylene. Braskem is exploring partnership opportunities for this project with several clients, brand owners, and suppliers. Braskem adds the new US-based project would not only serve a growing market for sustainable solutions but also reduce Braskem's reliance on fossil feedstock and support Braskem's goal of 1 million tonnes/year of biopolymers capacity by 2030 and becoming carbon neutral by 2050.
The US is home to the largest ethanol industry production in the world and consists of ample technology, infrastructure, and supply availability for a project in the polymers' value chain. Braskem's biobased PP would be a drop-in solution that has the same technical properties and recyclability found today in Braskem's current PP portfolio, with the additional benefit of a negative carbon footprint. As the largest PP producer in the Americas and utilising its proven technology at an industrial scale, Braskem's biobased PP would be a first-of-its-kind solution to address brand owners' and OEMs' transition to a more sustainable future, it adds.
Mark Nikolich, Braskem America CEO, commented, "Building on our core technology and market leadership, we are actively evaluating a project to produce the world's first biobased polypropylene on an industrial scale to support our ambitious sustainability objectives and deliver tangible solutions to our clients. As an established leader in the innovation and production of bio-based materials, we have seen the demand for Braskem's biobased materials grow significantly since our initial product launches."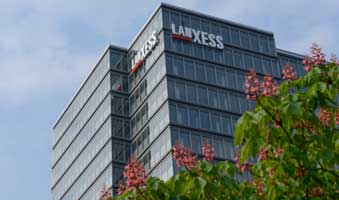 Meanwhile, specialty chemicals company Lanxess and French energy group TotalEnergies have entered into a cooperation on the supply of biocircular styrene. Unlike conventional styrene, the raw material used by TotalEnergies is based on tall oil, which is derived from a tree resin and is a by-product of pulp production. Lanxess uses the styrene to produce sustainable ion exchange resins. These products are applied primarily in the treatment of wastewater and chemical process flows as well as in the food industry.
The sustainable origin of the styrene is certified in accordance with the mass balance approach of the ISCC PLUS standard (International Sustainability and Carbon Certification). Under mass balance approach, the certified and non-certified materials are mixed physically, but kept separately on a book keeping basis. This method allows companies to document and track the sustainable materials through the complex production process and ensures the full traceability through the entire supply chain.
"Our customers are increasingly asking for sustainable solutions, and raw materials with a low carbon footprint are a key lever here. By partnering with TotalEnergies, we can further expand the respective offering for our customers," says Marcel Beermann, Head of Global Procurement & Logistics at Lanxess.
In addition to styrene, the specialty chemicals company already sources many other sustainable equivalents of fossil raw materials. Biocircular acrylonitrile is used for another type of ion exchange resins. The preservative Preventol is also available with various fatty acid mixtures based on sunflower oil. Prepolymers under the Adiprene Green brand contain starch-based polyether polyols. The intermediate Trimethylpropane Scopeblue consists of about half sustainable N-butylaldehyde. The composite Tepex Scopeblue is based on flax and polylactic acid. And the high-performance plastic Durethan Scopeblue uses biocircular cyclohexane and waste glass.
(PRA)
---
Subscribe to Get the Latest Updates from PRA Please click here
©2023 Plastics and Rubber Asia. All rights reserved.

©2023 Plastics and Rubber Asia. All rights reserved.
Home
Terms & Conditions
Privacy Policy
Webmail
Site Map
About Us
SOCIAL MEDIA