Expansions: Saudi Top Trading to produce compounds at Petro Rabigh facility; Nayara Energy to set up PP unit in India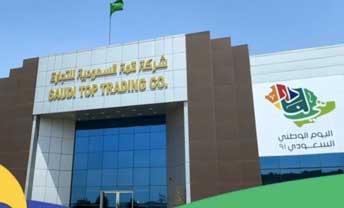 Saudi Top Trading Co. has signed a memorandum of understanding with Rabigh Refining and Petrochemical Co., also known as Petro Rabigh, to produce polymer compounds at a US$27 million plastics factory to be constructed in the Rabigh plastics technology complex. The facility will cover an area of 34,000 sq m and produce 50,000 tonnes/year of polymer compounds, rubber and industrial waxes for 30 years.
The company further pointed out that Petro Rabigh will be the supplier of polymer scrap materials, rubber and industrial wax for the new factory.
The financial impact of this project will be determined later upon the completion of all agreements related to this MoU, it stated.
Founded in 2005, Petro Rabigh produces and markets refined hydrocarbon and petrochemicals. It is a joint venture between Saudi Arabian Oil Co. and Japan's Sumitomo Chemical.
The Japanese firm currently runs Rabigh plastic technical centre, which provides technical support and training in plastic processing technology, warehousing, plug-and-use utilities and feedstock supply agreement opportunities for competitive prices.
Besides the technical center, the company offers investment opportunities through Petro Rabigh industrial complex, also known as the Rabigh PlusTech Park, the first private Industrial Park for conversion industries in Saudi Arabia, designed to accommodate polymer compounding third-party projects.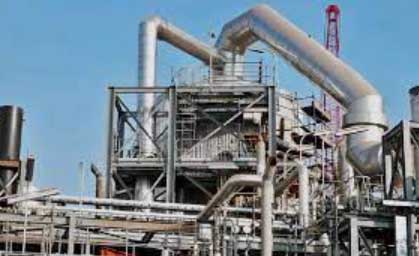 In other news, India's Nayara Energy Limited, the country's second-largest private oil refiner, says it is on track for its entry into the petrochemicals sector. Under phase one of the project, Nayara is setting up a 450-kiloonnes/year polypropylene plant at its Vadinar refinery in Gujarat, a propylene recovery unit along with upgrades to the existing FCC Unit (fluidised catalytic cracking unit) and a PP unit.
Nayara has adopted a phase wise asset development strategy to enter into the petrochemicals sector. With Nayara's strategically located twenty MMTPA refinery in western India, Naraya is well positioned to make a strong entry into this high growth segment.
Phase one project development has achieved over 85% progress and expects production of its first petrochemical product i.e., polypropylene by quarter four of 2023.
Dr. Alois Virag, CEO, Nayara Energy, commented, "With completion of the FCC revamp, we have made significant progress on our petrochemical entry. The planned phase-wise execution of the project is a testimony of Nayara's capabilities to successfully deliver on mega projects. This capability will serve us well for our larger phase II project, which will be an integrated Petrochemical complex".
With majority of work completed on its propylene recovery unit, the company expects to commence its pre commissioning activities in February 2023. Additionally, for its PP unit, majority of long lead items i.e., extruder, reactor, product purge bin column, compressors etc. have been erected at site and the focus is now on completion of piping and building works.
(PRA)
---
Subscribe to Get the Latest Updates from PRA Please click here
©2023 Plastics and Rubber Asia. All rights reserved.

©2023 Plastics and Rubber Asia. All rights reserved.
Home
Terms & Conditions
Privacy Policy
Webmail
Site Map
About Us
SOCIAL MEDIA