M&As: Advantek acquires Malaysia's LKTT; Sika to sell part of MBCC's admixture business to Ineos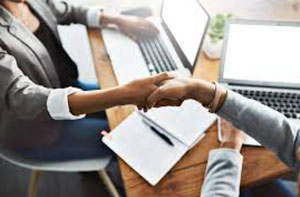 US-based precision component packaging provider Advantek has acquired Malaysia-based LKTT Plastic Technology (LKTT), a provider of complementary precision packaging. Financial terms of the transaction were not disclosed.
LKTT Plastic Technology is a complementary precision packaging provider and produces embossed carrier tape used for transporting components in the capacitor, LED, metal shield, and semiconductors industries. It has more than a decade of experience in carrier tape manufacturing with a focus on complex designs for connectors, shields, and other highly sensitive form factors.
It also provides carrier tape requirements such as plastic reel, cover tape, and tape and reel operations.
The firm's experience and strong customer relationships across the ASEAN region will help US-based Advantek to expand its capabilities to support customers in Malaysia, Thailand, and Vietnam, adds the firm.
Advantek is headquartered in Eden Prairie, Minnesota, and has manufacturing facilities around the world. For more than 40 years, Advantek says its highly engineered specialty packaging tape has enabled providers of high-value semiconductor and other electronic components to safely transport and present products for assembly, including computers, mobile phones, LED lighting, medical components, smart appliances, automobiles, and other consumer products.
New York and Hong Kong-based private equity firm Cornell Capital acquired Advantek in 2022 from Tinicum and affiliated funds managed by Tinicum Incorporated (Tinicum), which retained a minority stake in Advantek.
"Customer service, including local manufacturing capabilities, is a key component of Advantek's long-term value-add proposition. Establishing a manufacturing footprint in Malaysia is an important step as we continue executing our strategic plans," said Wim Goossens, CEO/President of Advantek.
"The acquisition of LKTT is an important milestone as Advantek looks to continue to expand its market-leading position by offering the highest quality product suite across the most comprehensive global footprint in the industry," said Allen Chu, Partner at Cornell Capital.
In other news, Swiss construction chemicals maker Sika has agreed to sell part of its admixture business to UK-based Ineos, paving the way for its almost US$6 billion acquisition of the former BASF Construction Chemicals business (MBCC).
Sika sold MBCC's admixture assets in the US, Canada, Europe and Britain, and the entire MBCC business in Australia and New Zealand to Ineos to satisfy the concerns of competition authorities.
The completion of the transaction as well as Sika's acquisition of MBCC Group are subject to regulatory approvals and expected in first half of 2023. Sika expects annual synergies of CHF 160-180 million following closing. The company has already received unconditional regulatory approval for the acquisition of MBCC Group in countries such as Japan, China, Brazil, South Africa, Saudi Arabia, Turkey, Thailand, and Mexico.
No cash amount was disclosed for the sale, although Sika said the businesses sold were less profitable than the rest of the MBCC business it is keeping.
The enterprise value of the sale was for a multiple slightly above 10 times earnings before interest, tax, depreciation and amortisation (EBITDA) which Sika said was under 100 million francs in 2022.
The business being sold generated sales of around 920 million Swiss francs last year with sites in 36 countries and more than 1,600 employees.
The deal for MBCC - whose products include long-lasting flooring systems and admixtures to extend the life of concrete - was Sika's biggest ever acquisition.
(PRA)
---
Subscribe to Get the Latest Updates from PRA Please click here
©2023 Plastics and Rubber Asia. All rights reserved.

©2023 Plastics and Rubber Asia. All rights reserved.
Home
Terms & Conditions
Privacy Policy
Webmail
Site Map
About Us
SOCIAL MEDIA