M&As: Adnoc acquires 25% stake in Borealis; PKN Orlen buys LDPE facility in Poland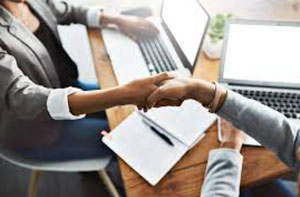 Abu Dhabi National Oil Company (Adnoc) and Mubadala Investment Company (Mubadala) have announced a strategic transaction involving Austrian chemical firm Borealis whereby Adnoc will acquire a 25% shareholding in Borealis from Mubadala. Financial details of the transaction are not being disclosed.
Upon completion of the transaction, which is subject to customary closing conditions and regulatory approvals, Borealis will be owned 25% by Adnoc and 75% by OMV, an Austrian multi-national integrated oil, gas and petrochemical company listed on the Vienna Stock Exchange. Borealis is a provider of advanced and circular polyolefin solutions and a European market leader in base chemicals, fertilisers and mechanical recycling of plastics.
The investment in Borealis extends Adnoc's international footprint in the fast-growing chemicals and petrochemical sector, unlocking new opportunities in key markets where Borealis operates, particularly in Europe and the Americas. This transaction marks another important milestone as Adnoc accelerates the delivery of its downstream and industrial growth program, further expanding the company's long-standing partnership with Borealis.
Adnoc adds that it is well-positioned to capitalise on growth opportunities in the chemicals and petrochemical sector, building on its refining and petrochemicals facilities in Al Ruwais Industrial City, Abu Dhabi. The company has already embarked on a major expansion drive, including the recently announced Borouge 4 complex and the TA'ZIZ Industrial Chemicals Zone in Ruwais.
In other news, Poland's PKN Orlen has closed the transaction to acquire a part of the business of Poland's largest plastics manufacturer Basell Orlen Polyolefins, in which the company holds an equity interest together with chemical firm LyondellBasell. The business involves the production and marketing of LDPE, and the acquired production capacity is 100,000 tonnes/year, which means that Orlen, as Poland's only producer of LDPE, will single-handedly cover about a third of the country's overall demand for the plastic.
Poland is the largest consumer of LDPE in Central Europe, forecast to account for nearly 35% of regional demand by 2025. At present, annual demand on the Polish market is about 300,000 tonnes, compared with close to 800,000 tonnes in Central Europe. The combined capacities of regional producers are estimated at 520,000 tonnes. According to forecasts, by 2025 the LDPE market in Central Europe and in Poland will grow to about 890,000 tonnes and 312,000 tonnes, respectively, in which PKN Orlen is bound to have a significant share.
In July 2022, PKN Orlen signed a preliminary agreement to acquire a part of the assets of Basell Orlen Polyolefins. Once all antitrust approvals had been secured in Poland and the Netherlands, it was possible to close the transaction. Basell Orlen Polyolefins is a joint venture in which PKN Orlen and LyondellBasell Industries each hold a 50% stake. After the spin-off of the LDPE production business from Basell Orlen Polyolefins, the company will focus on developing the PP technology, used to produce PP and HDPE.
In response to steadily growing market demand, PKN Orlen says it has undertaken conceptual work to expand the LDPE unit at the Płock Production Plant. It has signed a licence and front-end engineering design agreement with polymer technology provider LyondellBasell.
"Keeping a close eye on the market environment, we can see that demand for petrochemical products is growing strongly across the globe. According to forecasts, the value of the petrochemicals and base plastics market is expected to double by 2030. This is a big chance for our company. We want to capture the largest possible share of that promising business in order to drive fast profit growth. The acquisition we have just completed is opening up such opportunities. We are also looking into a project that would allow us to add another petrochemical product to our portfolio, solidifying our position as a leading producer in Europe. It is this business segment that is expected to generate half of our future profits from oil processing," says Daniel Obajtek, CEO/President of the Management Board of PKN Orlen.
(PRA)
---
Subscribe to Get the Latest Updates from PRA Please click here
©2023 Plastics and Rubber Asia. All rights reserved.

©2023 Plastics and Rubber Asia. All rights reserved.
Home
Terms & Conditions
Privacy Policy
Webmail
Site Map
About Us
SOCIAL MEDIA