US Expansions: ExxonMobil, Sabic start operations at Texas facility; DuPont completes new production line for electronics in Ohio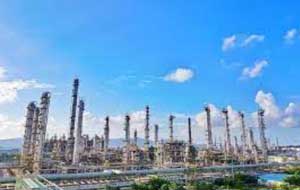 US-based materials firm ExxonMobil and Sabic have started up their Gulf Coast Growth Ventures world-scale manufacturing facility in San Patricio County, Texas. The new facility will produce materials used in packaging, agricultural film, construction materials, clothing, and automotive coolants. The operation includes a 1.8 million tonnes/year ethane steam cracker, two PE units capable of producing up to 1.3 million tonnes/year, and a monoethylene glycol (MEG) unit with a capacity of 1.1 million tonnes/year.
Construction began in the third quarter of 2019, creating an estimated 6,000 high-paying construction jobs, and the manufacturing plant now directly employs more than 600 people.
"We built this state-of-the-art chemical plant ahead of schedule and below budget, by leveraging our global projects expertise in execution planning and delivery, while keeping everyone safe and healthy," said Karen McKee, President of ExxonMobil Chemical Company. "This is a remarkable achievement that positions us well to help meet growing global demand for performance products while providing meaningful investment in the US Gulf Coast."
"This is a very proud moment for the parent companies," said Abdulrahman Al-Fageeh, Sabic's executive vice president of Petrochemicals. "It was with a great deal of dedication that our teams were able to safely start up each element of the plant before the close of 2021. As we begin this next chapter for GCGV, we look forward to continuing our role as a good neighbor in the Coastal Bend."
ExxonMobil and Sabic have partnered together for 40 years on petrochemical projects. Gulf Coast Growth Ventures represents their first joint venture in the Americas. Sabic is the operating partner for two long-standing joint ventures with ExxonMobil in the Kingdom of Saudi Arabia, Kemya in Jubail and Yanpet in Yanbu. Ownership interests in Gulf Coast Growth Ventures is evenly divided with 50% to ExxonMobil and 50% to Sabic. ExxonMobil is the site operator.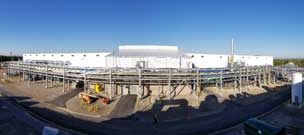 In other news, materials firm DuPont's DuPont Interconnect Solutions, a business within the Electronics & Industrial segment, has completed the expansion project at its Circleville, Ohio manufacturing site. The US$250 million investment expands production of Kapton polyimide film and Pyralux flexible circuit materials, ensuring a committed supply to meet the growing global demand in the automotive, consumer electronics, telecom, specialised industrial and defence segments served by DuPont.
"This is a really important milestone for DuPont and the Electronics & Industrial business," said Avi Avula, Vice President/General Manager, DuPont Interconnect Solutions. "With this expansion, we can elevate our service levels to our customers to help them grow. This new plant is an indication of our renewed commitment to our customers' growth agenda and enables us to meet their aggressive demand for new products with higher reliability and supply assurance."
The new manufacturing line at Circleville uses DuPont proprietary processing capabilities to produce advanced Kapton polyimide films, with a combination of electrical, thermal, chemical and mechanical properties that withstand extreme temperature, vibration and other demanding environments.
The Kapton polyimide film is also at the heart of DuPont's Pyralux line of flexible copper-clad laminates that are available in a wide variety of copper types, thicknesses and construction options, all of which offer thermal, chemical, electrical and mechanical properties. Pyralux laminates are ideal for use in wide variety of multi-layer flex and rigid-flex applications which require advanced performance, such as low dissipation loss for high speed, high frequency, robust thermal resistance and high reliability.
(PRA)
---
Subscribe to Get the Latest Updates from PRA Please click here
©2022 Plastics and Rubber Asia. All rights reserved.

©2022 Plastics and Rubber Asia. All rights reserved.
Home
Terms & Conditions
Privacy Policy
Webmail
Site Map
About Us
SOCIAL MEDIA