Recycling: Toyo Styrene to use Agilyx tech for PS facility in Japan; Plastic Energy/Total Energies tie-up for recycling of waste in Spain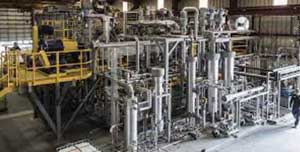 Agilyx, a technology company that enables customers to recycle challenging post-use plastics, and Toyo Styrene Co., an affiliate of Denka Company, Nippon Steel Chemical & Material Co and Daicel Co, are entering into the construction phase of a 10-tonne/day chemical recycling facility in Japan, enabled by Agilyx depolymerisation technology.
The recycling plant will convert post-use polystyrene into a styrene monomer that will be purified using Toyo Styrene's proprietary purification process. Styrene monomer produced from this process can then be converted back into high value polystyrene products which bear a significantly lower carbon footprint than similar products made with virgin monomer.
"As the first step toward the circular economy, we will construct a chemical recycling plant for this project, collect post-industrial materials for the time being, and start a chemical recycling business." said Sanshiro Matsushita, President of Toyo Styrene. "Furthermore, in order to build a carbon free society through chemical recycling in Japan, we are also planning to participate in a platform that integrates citizens, businesses, and local government, which is being undertaken by Ichihara City, Chiba Prefecture."
"The decision to move into the final stages of this project is a big accomplishment for the members of Agilyx and Toyo Styrene who have worked tirelessly to bring us to this point," stated Tim Stedman, CEO of Agilyx. "We are very proud of their efforts and excited for the opportunity to bring our proven advanced recycling technology into the Asian markets to help improve the availability of recycled plastic content and increase global plastic recycling through circular pathways."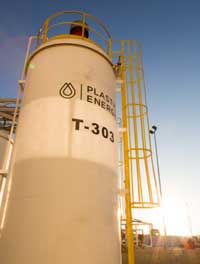 Meanwhile in related news, Plastic Energy and TotalEnergies have announced a new agreement to promote the development of advanced plastic recycling. Under this agreement, Plastic Energy plans to build a second advanced recycling plant in Sevilla, Spain, in addition to its existing operational plant, which will transform end-of-life plastic waste into a recycled feedstock called Tacoil using Plastic Energy's patented recycling technology. TotalEnergies will convert this raw material into polymers, which can be used for food-grade packaging.
The plant will process and convert 33,000 tonnes/year of post-consumer end-of-life plastic waste, that would otherwise be destined for landfill or incineration. The plant is expected to become operational in early 2025, with Tacoil to be used for the manufacturing of high-quality polymers in TotalEnergies' European-based production units, following a successful processing experimentation in TotalEnergies' petrochemical platform in Antwerp. With identical properties to virgin ones, the recycled polymers will be suitable for use in food-grade applications, such as flexible and rigid food packaging containers.
Plastic Energy and TotalEnergies are both firmly committed to develop plastics recycling to address the issue of plastic waste, and to build a circular economy in Europe and globally. In line with this commitment, TotalEnergies and Plastic Energy have announced in September 2020 a joint venture to build a plastic waste conversion facility with a capacity of 15,000 tonnes/year at the TotalEnergies Grandpuits zero-crude platform in France. The project is expected to be operational in 2023.
Additionally, Plastic Energy, Freepoint Eco-Systems and TotalEnergies announced a strategic partnership in October 2021 for a similar recycling plant in Texas, US. This plant, which is a joint venture between Plastic Energy and Freepoint Eco-systems, will have the capacity to recycle 33,000 tonnes/year of plastic waste, and is expected to be operational by mid-2024. Under the agreement, Tacoil will be converted by TotalEnergies in its Texas-based production units.
(PRA)
---
Subscribe to Get the Latest Updates from PRA Please click here
©2022 Plastics and Rubber Asia. All rights reserved.

©2022 Plastics and Rubber Asia. All rights reserved.
Home
Terms & Conditions
Privacy Policy
Webmail
Site Map
About Us
SOCIAL MEDIA