Recycling: SKGC/PureCycle's PP recycling plant in South Korea; Eastman to invest US$1 bn in recycling plant in France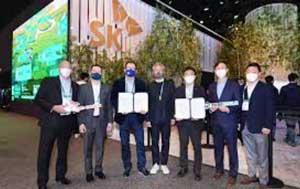 South Korean conglomerate SK Innovation's subsidiary SK Geo Centric (SKGC) and US recycling company PureCycle Technologies have tied up to open Asia's first recycled polypropylene (PP) plant in Ulsan, South Korea. The facility is expected to have a capacity of 60,000 tonnes/year and an expected completion at the end of 2024.
PureCycle is said to be the world's only company that has proprietary technology to separate contaminants, odours, and colours from PP plastic waste to transform it into ultra-pure recycled (UPR) plastic.
This technology can be used for commercial production and to recycle contaminated food storage containers, coloured detergent bottles, and automotive interior plastics, which are mostly incinerated because they are difficult to recycle into UPR.
Kim Jun, Vice Chairman/CEO of SK Innovation, said, "SK Geo Centric will play a major role in SK Innovation's 'Carbon to Green strategy,' along with the battery business." He added, "We will continue to innovate existing business models and further expand cooperation with global companies with eco-friendly technologies to build a pure plastic environment."
Mike Otworth, PureCycle, CEO, said, "I'm thrilled PureCycle and SKGC are progressing toward opening a recycling facility in Ulsan over the next three years. Combining SK geo centric's expertise and knowledge of the industry in South Korea with PureCycle's patented technology that transforms plastic waste into a renewable resource, we can work toward tackling the plastic waste crisis that has impacted every corner of the world."
The cooperation between the two companies is designed to create a joint venture that will not only recycle plastic waste and provide South Korea with UPR, but also be able to develop diverse consumer products.
Meanwhile in other news, US-based materials firm Eastman Chemical Co. says it will invest up to US$1 billion to build what it says will be the world's biggest molecular recycling facility for waste plastics in France. This facility would use Eastman's polyester renewal technology to recycle up to 160,000 tonnes/year of hard-to-recycle plastic waste that is currently being incinerated.
This multi-phase project includes units that would prepare mixed plastic waste for processing, a methanolysis unit to depolymerise the waste, and polymer lines to create a variety of first-quality materials for specialty, packaging, and textile applications. Eastman also plans to establish an innovation centre for molecular recycling that would enable France to sustain a leadership role in the circular economy. This innovation centre would advance alternative recycling methods and applications to curb plastic waste incineration and leave fossil feedstock in the ground. The plant and innovation centre would be expected to be operational by 2025, creating employment for approximately 350 people and leading to an additional 1,500 indirect jobs in recycling, energy and infrastructure.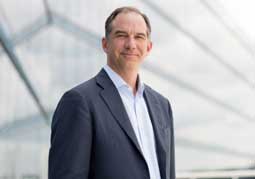 The announcement was made jointly by French President Emmanuel Macron and Eastman Chairman and CEO Mark Costa. The investment aligns with France's work to recognise the role of molecular recycling and supporting investments in innovation, while at the same time accelerating the transition to a more circular economy for plastics in Europe, the company said.
With the technology's inherent efficiencies and the renewable energy sources available in France, materials can be produced with greenhouse gas emissions up to 80% less than traditional methods.
Eastman adds its project has also garnered support from a roster of global brands who share its commitment to solving the world's plastic waste problem and view molecular recycling as a pivotal tool for achieving circularity. LVMH Beauty, The Estée Lauder Companies, Clarins, Procter & Gamble, L'Oréal and Danone are leading the way by signing letters of intent for multiyear supply agreements from this facility.
"The investment in France is a significant step forward in Eastman's strategy to accelerate a circular economy globally. Eastman is proud to partner with the French government to actively contribute to France's and the EU's bold commitments," Costa said. "France has demonstrated their commitment toward a sustainable future and Eastman has set similar, ambitious carbon and circular economy goals. The announcement today has been made possible thanks to the support of President Macron, the French government and its agency Business France, who have worked with impressive urgency to enable and incentivize this large and complex project. We look forward to working together for the long term and offer necessary innovations to recycle plastic waste and protect our planet for future generations.
"The plan to build the world's largest plastics recycling facility in France is an important part of our overall circular economy strategy," Costa added. "Today's announcement is a key milestone towards our commitment, and we expect to achieve additional milestones in the coming months, including agreements related to securing the plastic waste that will be raw material supply, securing government incentives, and the site location decision."
(PRA)
---
Subscribe to Get the Latest Updates from PRA Please click here
©2022 Plastics and Rubber Asia. All rights reserved.

©2022 Plastics and Rubber Asia. All rights reserved.
Home
Terms & Conditions
Privacy Policy
Webmail
Site Map
About Us
SOCIAL MEDIA