India expansions: BPCL sets up pilot SAP plant; Toyo expands gravure ink capacity with new facility in Gujarat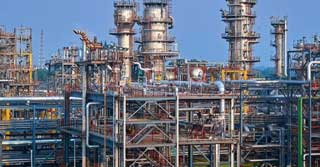 India's Bharat Petroleum Corporation Limited (BPCL) has set up a 200-tonnes/year superabsorbent polymer technology (SAP) demonstration plant at its Kochi Refinery, produced using the company's in-house acrylic acid as feedstock. The company had last year announced the set-up of the plant and had said this pilot plant will be followed by the setting up of a commercial plant of 50,000 tonnes/year capacity. SAP technology is used in various hygiene products such as diapers, feminine and other incontinence products.
The R&D unit of BPCL developed the technology for production of hygiene grade Super Absorbent Polymer (SAP). This process is patented by BPCL R&D. SAP is produced using the acrylic acid, which is manufactured at BPCL's new Kochi Refinery propylene derivatives petrochemical complex.
Both polymerisation reactor and the drying units were shifted from BPCL's R&D centre at Noida.
SAP is a polymer that can absorb and retain extremely large amounts of a liquid relative to its own mass. Therefore SAP is one of the key component in sanitary napkins, baby diapers, under-pads and adult diapers. Presently, manufacturing units of these products in India are importing SAP.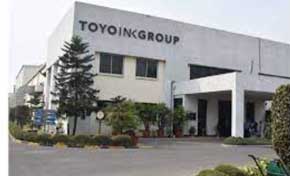 Meanwhile, in other news, Toyo Ink India Pvt. Ltd., a member of the Tokyo-based global specialty chemicals conglomerate Toyo Ink Group, recently installed a brand new gravure ink factory at its Gujarat site along the western coast of India. With a production capacity of more than 5,000 tonnes/year, the new Gujarat factory brings a combined capacity of 20,000 tonnes/year, and is expected to boost the company's competitive advantage in India's rapidly growing flexible packaging market, while further strengthening the company's regional and global supply infrastructure. In addition, the site is toluene-free and uses dedicated controls to ensure regulatory compliance and increased safety.
K.S. Murthy, deputy managing director of Toyo Ink India states, "Our initial gravure factory was built in 2012 in Greater Noida in Uttar Pradesh state. As our operations grew over the years, we knew it was time to further boost our capacity to help meet high levels of gravure demand and reduce supply lead times to our customers in India and around the globe. Now, we will work to expand our share and product offerings in the strategic flexible packaging market where we are focusing our efforts to grow."
In recent years, more brands and converters are taking steps toward safer packaging materials as they are coming under increasing pressure from consumers and authorities concerning food safety. In response to rising global demand for safer printing inks, in particular for food and beverage, pharma, personal care and other sensitive applications, Toyo Ink India decided to adopt toluene-free operations, thus upholding its strong commitment to product safety and environmental protection.
Murthy adds, "While Toyo Ink India has been delivering toluene-free products in India for quite a long time, the new factory reinforces our ability to provide a seamless supply of safe and compliant products of the highest quality to our customers, while minimizing health risks to our employees and the environment at large. Among the advanced toluene-free systems that are slated for production at the new site are solvent- and water-based lamination inks, functional inks and varnishes, and other premium packaging solutions designed with the needs of brand owners and converters in mind."
(PRA)
---
Subscribe to Get the Latest Updates from PRA Please click here
©2022 Plastics and Rubber Asia. All rights reserved.

©2022 Plastics and Rubber Asia. All rights reserved.
Home
Terms & Conditions
Privacy Policy
Webmail
Site Map
About Us
SOCIAL MEDIA