Green tie-ups: Covestro/Genomatica produce biobased HMDA for nylon; LG Chem/Mura to build South Korea's first hydrothermal recycling plant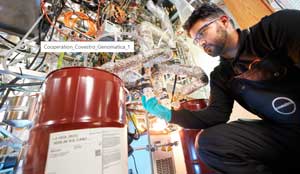 German material manufacturer Covestro and biotechnology pioneer Genomatica have teamed to be the first to successfully produce significant volumes of a plant-based version of the chemical raw material HMDA (hexamethylene diamine), a chemical raw material used to create materials ranging from nylon to coatings.
HMDA, with a worldwide market of 2 million tonnes/year, is a key ingredient for in the US$6.4 billion nylon-6,6 market, as well as an important component for raw materials for coatings and adhesives from Covestro. Up to now, HMDA has been manufactured from fossil feedstocks. Coatings and adhesives can be produced more sustainably thanks to bio-based HMDA, made from renewable feedstocks. Areas of application include automotive, construction, furniture, textiles and fibers.
Teams from Genomatica and Covestro have been working together to develop a commercial process technology for biobased HMDA. The companies expect to produce ton quantities of high-quality material over the course of multiple production campaigns. Both partners are already processing and testing material from their initial production campaigns, and the resulting bio-HMDA is of high purity and quality. The companies plan to advance the program to full commercial scale, and Covestro has secured an option from Genomatica to license the resulting integrated Geno HMD process technology for commercial production.
Covestro established an R&D Competence Centre for biotechnology to further strengthen its overall know-how in this field. Biobased raw materials and biotechnology have also been identified as one of five focus areas at Covestro´s Venture Capital (COVeC) approach.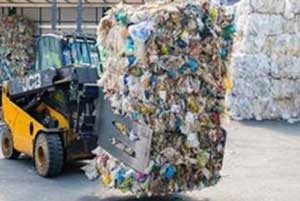 Meanwhile in other news, South Korea's LG Chem is to use Mura Technology's advanced recycling technology to set up a plant in the country. LG Chem has also made an equity investment in Mura and purchased a process license from KBR, Mura's exclusive global licensing partner. This licence will be a key driver in the continued international roll-out of Mura's innovative recycling process, Hydro-PRT (Hydrothermal Plastic Recycling Technology), and LG Chem plans to construct a hydrothermal upgrading facility to initially recycle up to 25,000 tonnes/year.
Once the facility, which will be the first in South Korea to use supercritical water, is operational, LG Chem plans to review the potential for constructing additional sites. This will continue to drive Mura's global impact following the recent announcement of its first US-based Hydro-PRT site near Seattle. Construction is already underway on Mura's UK-based plant located in Teesside, which will be operational in 2022.
The partnership is also a significant milestone in Mura's global expansion, particularly in the key market of Asia, which represents 48% of global plastic production. It is the second agreement signed as part of Mura's partnership with KBR, and follows the announcement of a licence with Mitsubishi Chemical Corporation in June 2021, as well as strategic partnerships with Dow and Chevron Phillips Chemical Corporation. These partnerships give Mura the global reach needed to scale up Hydro-PRT and achieve its goal of developing one million tonnes of recycling capacity by 2025.
Hydro-PRT is capable of recycling end-of-life plastic; converting mixed plastic streams into fossil-replacement oils and chemicals, enabling plastic waste to be upgraded into new plastics and other products, including sustainable road materials. There is no anticipated limit to the number of times the same material can be recycled, and the use of supercritical water within the process makes it inherently scalable.
South Korea is one of the world's leaders in plastic consumption per capita, and a crucial market for deploying Hydro-PRT. Post-use plastic from both the commercial and industrial sectors contributes significantly to increased levels of waste in South Korea, however capacity for recycling at scale remains low, particularly in high-traffic, urban areas, despite the country's aim to reduce its plastic waste by 20% by 2025. Successful deployment of Hydro-PRT will dramatically increase the potential recycling capacity in South Korea and will also serve as a blueprint for other countries around the world with similarly ambitious waste reduction targets.
Mura adds its Hydro-PRT process will play a central role in a global circular economy by providing a radical new way to recycle all forms of end-of-life plastic that would otherwise be incinerated, sent to landfill, or leak into the environment as plastic pollution, helping to eliminate unnecessary single-use plastic and cut carbon emissions.
(PRA)
---
Subscribe to Get the Latest Updates from PRA Please click here
©2022 Plastics and Rubber Asia. All rights reserved.

©2022 Plastics and Rubber Asia. All rights reserved.
Home
Terms & Conditions
Privacy Policy
Webmail
Site Map
About Us
SOCIAL MEDIA