Green materials: Danimer/Hyundai Oilbank to push PHA in Asia; Avantium gets green light for world's first FDCA plant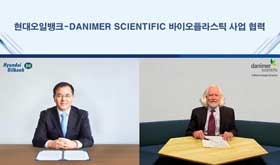 US-based sustainable materials firm Danimer Scientific has signed a memorandum of understanding with Hyundai Oilbank, the oil refinery unit of Hyundai Heavy Industries Holdings, to jointly develop global new market opportunities and applications for polyhydroxyalkanoate (PHA), a sustainable biopolymer that serves as a biodegradable alternative to traditional plastic.
The near-term focus of this collaboration is on providing Nodax, Danimer's signature PHA, and other PHA-based compounds produced by Danimer to commercial customers in South Korea and other Asian markets for sustainable single-use packaging and other applications. Over time, the companies aim to drive global growth opportunities for PHA manufacturing.
Stephen E. Croskrey, Chairman/CEO of Danimer, said, "The environmental impact of plastic waste affects the entire planet, and it will take global cooperation to address this crisis. Even as we continue growing our commercial operations in the US, we look forward to partnering with one of South Korea's foremost business leaders in Hyundai Oilbank to introduce our sustainable materials and support the development of PHA applications in markets across Asia."
Dal-ho Kang, Vice Chairman of Hyundai Heavy Industries Group and CEO of Hyundai Oilbank, mentioned, "Despite the serious destruction of the ecosystem due to incineration and reclamation of waste plastics which are difficult to recycle, plastic usage continues to increase. We can reduce environmental pollution by replacing traditional plastics with biodegradable polymers and we're excited to partner with Danimer Scientific on this important and transformational work."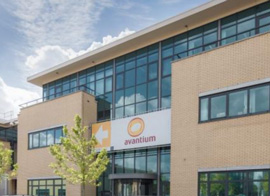 In other news, Dutch renewable chemistry firm Avantium N.V., says that its shareholders have granted approval for the construction of the world's first FDCA Flagship plant. FDCA (furandicarboxylic acid) is the main building block of the 100% plant-based, recyclable plastic PEF (polyethylene furanoate), which also has functional advantages over plastics made from petroleum.
Approval was also granted for the authorisation to the Management Board to issue 2.84 million warrants to a consortium of banks as part of a EUR90 million Debt Financing Package, as well the authorisation to the Management Board to issue EUR45 million in ordinary shares.
(PRA)
---
Subscribe to Get the Latest Updates from PRA Please click here
©2022 Plastics and Rubber Asia. All rights reserved.

©2022 Plastics and Rubber Asia. All rights reserved.
Home
Terms & Conditions
Privacy Policy
Webmail
Site Map
About Us
SOCIAL MEDIA