M&As: WL Plastics acquires Charter Plastics' site; Arxada completes merger with Troy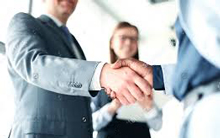 US-based Ineos Group company WL Plastics Corporation says it has completed the acquisition of the polyethylene pipe extrusion assets of Charter Plastics located in Titusville, Pennsylvania, US.
WL Plastics says this strategic acquisition provides the opportunity for it to further diversify its product offerings, expand its customer base, and enter new regional markets.
The Titusville site and associated assets have the capability of producing a broad range of polyethylene pipe for numerous end-uses including potable water, reclaimed water, sewer, geothermal, gas, irrigation, and industrial applications.
"We are delighted to bring such an established and well-positioned asset kit into the broader manufacturing base of WL Plastics," said Mark Wason, CEO of WL Plastics. "We are excited to be a part of the Titusville community."
WL Plastics is a wholly owned subsidiary of Ineos USA, which is part of the Ineos Group, a manufacturer of petrochemicals, specialty chemicals, and oil products.
In other news, Arxada, a global specialty chemicals business, has completed the merger with Troy Corporation, a company specialising in microbial control solutions and performance additives. The merger, announced last year 2021, creates a comprehensive and innovative offering in Arxada's Microbial Control Solutions (MCS) business, enabling the delivery of new solutions and value-added services to customers, it says.
Troy specialises in the field of industrial preservation with broad expertise in paints and coatings, wood protection and preservation, home and personal care, plastics and textiles, energy and metal working fluids.
Arxada will benefit from Troy's technical expertise, trusted customer relationships and broad portfolio of performance products as well as its long history of innovation, including the invention of 3-iodo propynyl butyl carbamate (IPBC). Troy brings five new production sites across the world, four R&D centres and approximately 650 employees, enhancing Arxada's commercial presence across the globe to further accelerate the company's innovation capabilities and better serve customer needs.
The completion of the combination with Troy follows the acquisition of Enviro Tech Chemical Services, a category-leading manufacturer of proprietary and high-efficacy antimicrobial and biocidal products, announced in December 2021.
Marc Doyle, CEO of Arxada, said: "The completion of two strategic deals in our first six months as an independent company shows our commitment to strengthening our position as a partner of choice in microbial control through the addition of new applications and active ingredients to our portfolio. We are delighted to welcome our new colleagues and look forward to building on our combined expertise to deliver new solutions and services to our customers."
(PRA)
---
Subscribe to Get the Latest Updates from PRA Please click here
©2022 Plastics and Rubber Asia. All rights reserved.

©2022 Plastics and Rubber Asia. All rights reserved.
Home
Terms & Conditions
Privacy Policy
Webmail
Site Map
About Us
SOCIAL MEDIA