Green tie-ups: Technip acquires corn tech for MEG production; TerraVerdae expands PHA portfolio through PolyFerm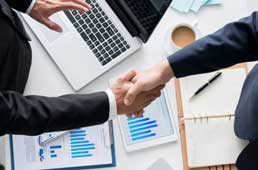 Engineering firm Technip Energies and US-based Iowa Corn have announced that the Iowa Corn Promotion Board (ICPB) and Technip Energies have signed an agreement under which Technip Energies acquires ICPB's patents, technology, and rights for the process technology to produce monoethylene glycol (MEG) from surplus corn plant-based feedstocks.
Since 2013, ICPB has invested checkoff funds to develop the technology and to create new demand for corn-based products. Corn-based MEG is used to produce renewable plastics. Technip Energies will advance the technology development, construct and operate a pilot plant to commercialise the technology and make it available for licensing.
Stan Nelson, Chair of the Iowa Corn Research and Business Development Committee, commented: "Iowa Corn has been dedicated to finding new uses and markets for corn to meet our mission for long-term Iowa corn farmer profitability. By investing in research to expand the market for corn as an ingredient to replace oil, products such as MEG will allow more renewable materials to be created and improve our environmental footprint. With the sale of MEG technology to Technip Energies, work will continue to explore other uses for corn such as propylene glycol."
Stan Knez, Chief Technology Officer, Technip Energies, stated "We are excited to add this MEG technology to our portfolio, as we work with clients looking for more sustainable ways to produce plastics and basic chemicals. As we continue to pursue technologies that contribute to the circular economy, this acquisition is in line with our ambition to accelerate the energy transition for a better tomorrow."
Corn-based MEG is a drop-in replacement for current fossil fuel-based MEG and a base chemical for products such as antifreeze, pop and water bottles, and polyester clothing. Over 70 billion lb of MEG is used in the world every year with the yearly growth in the market equal to nearly 100 million bushels of corn.
Meanwhile in other news, biopolymer firm TerraVerdae Bioworks Inc. has signed a binding letter of intent to acquire 100% of the equity of PolyFerm Canada, which has a technology portfolio of biobased and biodegradable elastomeric polymers known as medium chain length polyhydroxyalkanoate (mcl-PHAs). The addition of PolyFerm will strengthen TerraVerdae's core capabilities and enhance its ability to produce biopolymers and resins for a wider range of applications, including for films, coatings and adhesives, it adds.
As part of the acquisition, Dr Bruce Ramsay, President of PolyFerm, will join the TerraVerdae team to help expand its PHA technology development programs. With over 30 years of significant achievements, he has developed a unique intellectual property portfolio in medium chain length (mcl) PHA technologies.
Established in 2009, TerraVerdae is a performance bioplastics company with a portfolio of biopolymer and bioplastics technology based on PHAs It operates product development and pilot-scale production facilities in Canada in Edmonton, AB, and Charlottetown, PEI.
PolyFerm Canada, based in Kingston, Ontario, Canada, focuses on the development of medium-chain-length polyhydroxyalkanoates (MCL-PHA). Branded as VersaMer PHA, they are a family of biodegradable thermoplastic elastomers made from renewable resources such as sugars and vegetable oils. They are semi-crystalline elastomeric materials possessing elongation-at-break, water-resistance and gas barrier properties. The latex form may be used in coatings and paints. They are also biocompatible, making them great candidates in the fields of biomedical and tissue engineering.
(PRA)
---
Subscribe to Get the Latest Updates from PRA Please click here
©2022 Plastics and Rubber Asia. All rights reserved.

©2022 Plastics and Rubber Asia. All rights reserved.
Home
Terms & Conditions
Privacy Policy
Webmail
Site Map
About Us
SOCIAL MEDIA