Plants: Celanese to build LCP plant in China; Radici to invest EUR15 mn in meltblown nonwoven film line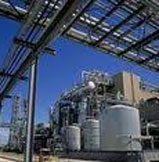 US chemicals firm Celanese Corporation is to build a world-scale, multi-phase Liquid Crystal Polymer (LCP) polymerisation plant in China to support the significant growth in its Vectra and Zenite LCP product lines. Site selection is underway, and Celanese is considering both existing and greenfield locations to place its new LCP facility.
The total scope of the investment is intended to support approximately 20 kilotonnes/year of LCP production with the first phase of the project expected to come on-line in 2024. The addition of LCP polymerization capacity in China will make Celanese the only LCP producer with assets in both Asia and the Western Hemisphere, giving the company the unique ability to work closely with customers in multiple regions. Celanese currently has LCP polymerisation capability in Shelby, North Carolina, and LCP compounding in North America, Europe and China.
"5G, 'Internet of Things' and vehicle electrification are just a few of the macrotrends driving demand for materials that support device miniaturisation, improved signal integrity and circuit densification," said Stefan Kutta, Vice President, Engineered Materials for Celanese. "LCP is uniquely qualified to solve these challenging requirements, and this investment will support a reliable supply of LCP to a growing customer base and enable Celanese to capture additional growth in these exciting end-uses."
"China continues to be a quickly growing manufacturing base for many global electronics and automotive customers and is home to more than 50% of current global demand for LCP. This investment will allow Celanese to continue innovating with our customers in this key geography and meet the rapidly growing demands for our LCP products," concluded Kutta.
Vectra and Zenite LCP is a family of halogen-free, high-performance polymers that provide high-temperature performance in eco-friendly, thin-wall applications with stable dimensions.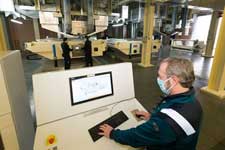 In other news, Italy's RadiciGroup has taken the next step in its commitment to the health emergency response, by making a sizeable investment for the purchase of a new production line for meltblown nonwoven, the material used for manufacturing protective face masks and other personal protective equipment (PPE).
The investment made by RadiciGroup for the meltblown nonwoven production line is EUR15 million. Presently being installed, the large new line has a high production capacity and can also realise products with special technical characteristics, not only made of PP, but also other polymers, such as polyester, polyamide and TPU. The new line is being set up at Tessiture Pietro Radici SpA, a group company based in Gandino (Bergamo), where work was previously carried out to ready the site.
The group says it has been at the forefront in the fight against the spread of Covid-19 from the very beginning of the pandemic, above all by rapidly setting up a production chain involving local factories for the manufacture of spunbond nonwoven for medical gowns and other personal protective equipment. As a result, it came to the decision to produce meltblown nonwoven, a type of nonwoven not readily available in the Italian market, but indispensable in the manufacture of surgical masks.
Said Maurizio Radici, Vice-President/COO of RadiciGroup, "In the midst of the pandemic crisis the lack of meltblown nonwoven became evident. We kept receiving tens of requests from potential customers. A very small quantity of meltblown material is produced in Europe, which is certainly not sufficient to meet demand in a health emergency. Given our extensive experience in the field of nonwovens, we swiftly began figuring out how to set up a chain for the production of PPE in Italy. And, as soon as the opportunity arose to take concrete action, we had no hesitation to jump on it."
(PRA)
---
Subscribe to Get the Latest Updates from PRA Please click here
©2020 Plastics and Rubber Asia. All rights reserved.
©2020 Plastics and Rubber Asia. All rights reserved.
Home
Terms & Conditions
Privacy Policy
Webmail
Site Map
About Us
SOCIAL MEDIA