Plants: Avient to expand colour capabilities in Vietnam; Kureha completes facility for PPS in Japan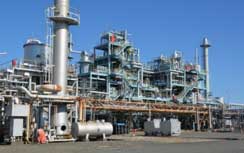 Japanese chemical firm Kureha Corporation says it has completed the construction of additional facility to produce polyphenylene sulphide (PPS). The company held a completion ceremony recently at its Iwaki Factory in Iwaki, Japan.
Kureha's Iwaki PPS facility formally produced 10,700 tonnes/year and continued to operate at full capacity over the past years. It now produces an additional 5,000 tonnes for the total yearly capacity of 15,700 tonnes and serves customers with increasing demand.
Kureha expects PPS demand will continue for automotive applications where light-weighing and electrification are required as well as in other industrial areas needing excellent heat resistance and processability.
With this 5,000 tonne-production increase, Kureha will further enhance its supply of differentiated and quality PPS resins and aims to strengthen its position in the global market.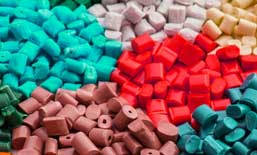 In other news, US materials firm Avient Corporation says it is on the way to completing an expansion of existing production capabilities for colour concentrates at its Binh Duong site in Vietnam. It has expanded the facility by 30% and added on to its machinery portfolio to shorten lead times for colour concentrates.
"Demand for plastics has become one of the Vietnam economy's fastest growth areas," says Say-Eng Lee, Vice-President/General Manager, Color & Additives Asia for Avient. "As consumption grows, requirements for high-quality colour concentrates are becoming more challenging as well, as top brands focus on novel colour solutions. In addition, we can be more responsive in accelerating customer development times and help them to reduce time to market."
According to Vietnam Economic News, Vietnam's plastics industry is currently experiencing an annual growth rate of 16 to 18%, with key segments including packaging, construction and electronics. Avient says its enhanced local turnaround for colour concentrates will support middle to high end markets with consistent colour quality, creative application of special effects, and unique colours to enhance product appeal and match branding requirements. With the expansion, Avient adds that it will also improve lead times for colour matching locally.
Notably, Avient says its sustainable colour concentrates can also support steps within the country to encourage plastic waste recycling and reuse. For example, the use of recyclable CESA IR additives, which enable black plastics to be identified for recycling, can reduce the environmental impact of dark coloured packaging. Avient also recently strengthened its global commitment to help customers tackle and overcome the challenge of plastics recycling with the official opening of its new CycleWorks Innovation Centre in Italy.
It also offers colour concentrates for biodegradable plastics PLA, PHA, PHBV, PBS, PBAT and special blends of those materials, which do not compromise the organic recyclability of the resins they enhance.
Avient is a result of the combination of US compounder PolyOne and Swiss firm Clariant Masterbatches.
(PRA)
---
Subscribe to Get the Latest Updates from PRA Please click here
©2020 Plastics and Rubber Asia. All rights reserved.
©2020 Plastics and Rubber Asia. All rights reserved.
Home
Terms & Conditions
Privacy Policy
Webmail
Site Map
About Us
SOCIAL MEDIA