Plants: Alpla constructing facility for rPET in Italy; Teijin sets up R&D centre in Netherlands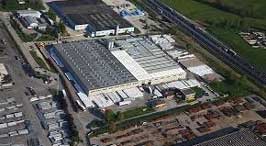 Packaging and recycling specialist Alpla Group is investing more than EUR5 million in an extrusion system for food-grade recycled PET (rPET) made of used PET bottles (so-called post-consumer material) at its site in Anagni.
Anagni in central Italy is home to one of the Alpla's most important preform production plants. The plant, which currently has a workforce of 91, processes around 50,000 tonnes/year of PET, of which only a very small proportion is recycled material as of today. But in future a substantial portion of the volume required is henceforth to be supplied in the form of recycled material, giving customers the option of sourcing preforms made partly or even entirely of rPET.
To this end, Alpla is installing an extrusion system for 15,000 tonnes/year of rPET at the existing business premises with an investment of EUR5 million. It is scheduled to go into operation in the second half of 2021. Ten new jobs will be created.
'We will buy in PET flakes made from used household packaging from local recyclers, process them into food-grade rPET and then use this at the site for preforms,' says Fabio Mazzarella, Plant Manager in Anagni. According to Mazzarella, production of the recycled material right there in the processing operations results in attractive synergies in logistics and warehousing and potentially also energy.
Georg Lässer, Head of Corporate Recycling at Alpla, considers the investment in central Italy to be a foresighted strategic decision. "We want to promote the bottle-to-bottle cycle and avoid downcycling. In addition, we would like to boost local recycling solutions in a region that does not have the necessary infrastructure for the bottle loop up to now' the recycling expert explains. The demand for recycled material can currently be managed well. But with this measure, we are ensuring that we can offer our customers optimum support with realising new specifications and targets in the long term too and that we can offer them top-quality recycled materials."
Alpla operates its own recycling plants for PET and HDPE in Austria, Poland and Spain, and in the form of joint ventures in Mexico and Germany. Alpla has pledged to achieve certain goals by 2025: all packaging solutions are to be fully recyclable and the volume of recycled materials is to increase to 25% of the total materials used. It has earmarked EUR50 million in expansion of its recycling activities.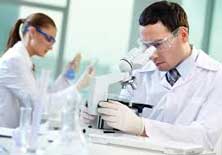 In other news, Japanese chemical firm Teijin Limited has established the European Sustainable Technology Innovation Centre (ESTIC) in Arnhem, Netherlands, as a R&D facility tasked with developing technologies for a more sustainable world.
As a R&D hub for Teijin's environmental-value solutions, ESTIC will facilitate collaboration among researchers across borders to strengthen development initiatives in Teijin's various business units. ESTIC will also undertake the challenge of developing all-new businesses that leverage the lifecycle capabilities of Teijin's core materials and the development of green materials to support the global circular economy. This includes efforts to reduce CO2 emissions and to stimulate the hydrogen economy.
ESTIC will also establish a satellite office at Brightlands Chemelot Campus, an international open-innovation community active in performance materials, sustainable processes and biomedical solutions in Sittard-Geleen, Netherlands, to further activate communication with external innovation communities and research institutes.
Since the signing of the Paris Agreement, the world has come to recognise decarbonisation as an urgent global task, based on which the agreement's signatory nations have declared their respective national goals to realise carbon neutrality. Teijin declared its long-term goals for reducing environmental impact in the company's 2020-2022 management plan that was announced in February 2020. The company is now pursuing growth and development in line with these goals.
It adds that it also supports the United Nations Global Compact as well as the SDGs through measures such as developing environmental solutions for a more sustainable world.
(PRA)
---
Subscribe to Get the Latest Updates from PRA Please click here
©2020 Plastics and Rubber Asia. All rights reserved.
©2020 Plastics and Rubber Asia. All rights reserved.
Home
Terms & Conditions
Privacy Policy
Webmail
Site Map
About Us
SOCIAL MEDIA