M&As: Private equity firm One Rock acquires Distrupol; Lotte Chemical makes an offer for JSR's elastomer division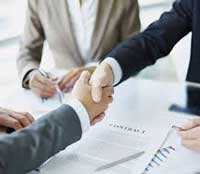 GPD Companies, an affiliate of One Rock Capital Partners, has entered into a definitive agreement to acquire UK-based Distrupol, a subsidiary of Univar Solutions and a European distributor of thermoplastics to the polymer processing industry. Terms of the transaction, which is expected to close in the first half of 2021, were not disclosed.
Headquartered in Surrey, with broad geographic reach across Europe, Distrupol has provided sales and application development of thermoplastic resins for over 50 years. Through its decades-long relationships with supply partners, the company offers an array of performance products for the consumer, medical, automotive, and electrical sectors, among others. Distrupol caters to over 1,300 customers across 13 countries with a portfolio of over 4,000 grades of polymers, including sustainably derived solutions that reduce environmental impact.
"Our acquisition of Distrupol adds to One Rock's existing holdings in the plastics industry, increases our scale and continues the execution of our strategy to build a leading group of global distributors," said Tony W. Lee, Managing Partner of One Rock. Following the closing of the transaction, Distrupol will join global distributors that also includes Nexeo Plastics. Distrupol will operate as a standalone, independent entity under its current brand and will be led by its existing management and commercial teams.
In other news, South Korean chemical firm Lotte Chemical says it is planning to acquire the Elastomer Division of Japanese chemical firm JSR. Lotte Chemical has selected Nomura Securities as its lead manager for the acquisition. It is reported that JSR expects a sale totalling 1 trillion won for its Elastomer Division, though industry experts say that the division has suffered huge losses due to Covid-19 in 2020, a factor that will be reflected in the final price.
Globally, JSR is a top-ranking company in photoresists used in the semiconductor production process. The Elastomer Division produces synthetic rubber, anode material binders for secondary batteries, and latex. JSR ranks fifth in the world market for solution styrene butadiene rubber (SSBR), which is used for high-functioning tyres.
JSR's SSBR production facilities with a production capacity of 170,000 tonnes/year in Japan, Thailand, and Hungary. Its production of synthetic rubber amounts to 600,000 tonnes/year. The Elastomer Division racked up 1.8 trillion won in sales in 2019.
Lotte Chemical established a joint venture with Versalis of Italy and has been operating a 100,000-tonne/year SSBR facility since 2017. However, the company has been losing tens of billions of won in this business every year. This is because it is not easy for new companies to enter the SSBR sector due to difficult quality certification procedures set by automotive makers.
With its acquisition of JSR's Elastomer Division, Lotte expects to meet product standards required by global tyre manufacturers at once, according to industry experts.
As Lotte Chemical's current flagship products including butadiene (BD) and styrene monomer (SM) are used as raw materials for synthetic rubber, the company will be able to enjoy synergies by absorbing JSR's Elastomer Division into its corporate structure.
(PRA)
---
Subscribe to Get the Latest Updates from PRA Please click here
©2020 Plastics and Rubber Asia. All rights reserved.
©2020 Plastics and Rubber Asia. All rights reserved.
Home
Terms & Conditions
Privacy Policy
Webmail
Site Map
About Us
SOCIAL MEDIA