Green materials: Wheat straw converted to PU foam; Audia Elastomers's new family of sustainable TPEs

Every year around 734 million tonnes of wheat straw is produced worldwide, creating a large amount of waste that has had no well-defined use until now. Recently, the Chemical Engineering and Organic Chemistry research groups at Spain's University of Córdoba have been able to give a new use to this agricultural excess material, by using it to manufacture polyurethane (PU) foam.
Also known as foam rubber, this plastic material, often manufactured from petroleum by-products, is extremely versatile within the industry and has multiple uses in the construction and automobile sectors as a sealant as well as a thermal and acoustic insulator.
The new paper, published in Polymers, and on which Chile's Advanced Polymers Research Centre (CIPA) also participated, has found a new purpose for this wheat waste. After this waste is liquefied, polyols are obtained. These polyols are one of the key compounds that play a role in the chemical reaction that makes PU foam.
To date, castor oil has been one of the main candidates in the race to obtain sustainable polyurethane foam that does not require petroleum. The issue, as explained by one of the main authors of the paper, Esther Rincón, is that this vegetable oil "does not offer complete hardness and dryness once exposed to air", one of the keys to proper rubber foam formation.
For this reason, the new research proposed substituting 50% of this castor oil for wheat straw, with results that offer up very similar characteristics to those generated by traditional manufacturing processes that use non-renewable compounds: "We were able to obtain very desirable parameters in the manufacturing of foam, converting 96% of the wheat used with an almost maximum performance", explains Esther Rincón. In addition, as pointed out by the researcher, they obtained higher levels of biodegradability than those reached by the products currently on the market, meaning that this material takes less time to decompose.
While these new PU foams could have infinite applications and even be manufactured with other kinds of biomass, the research group, in the second stage of their study, will use them in plant nurseries to help with plant growth. "Instead of watering the plant, and with the aim of dealing with drought problems and preventing overwatering, we would inject the water into the foam so that the plant can consume it as needed," explains the researcher.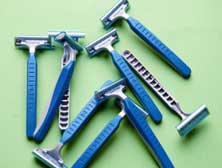 In other news, US elastomer materials supplier Audia Elastomers has announced the launch of its AudiaFlex family of sustainable thermoplastic elastomers (TPEs) – said to be one of the industry's first TPE portfolios which meet the sustainability needs of brand owners and consumers. The new AudiaFlex family is comprised of customisable grades which are produced from post-consumer, post-industrial, bio-based, and marine-based sources.
"The AudiaFlex product line is a reflection of Audia's commitment to sustainability," said Frank Axelrod, Vice President of Sales and Marketing for Audia Elastomers. "We're directly responding to the market forces that are demanding new sustainable material options." Specifically, Axelrod pointed to legislation on single-use plastics, growing consumer demand for sustainable products, and the commitment from brand owners to achieve sustainability goals over the next five years.
AudiaFlex materials mirror the properties of most virgin TPEs and deliver comparable capabilities in terms of haptics, colour, adhesion, and durometer. The broad slate of sustainable TPEs are commercially available. They can compete in high-performance applications with conventional TPEs, TPVs, and TPU chemistries in personal care, consumer household, consumer electronics, automotive, and toys. The grades are manufactured at Audia facilities in Lafayette, Ga. and Shenzhen, China.
The AudiaFlex family includes the OP line of thermoplastic elastomers based on marine waste plastics. The OP line of elastomer materials includes products with up to 45% marine waste and 70% total recycled material content in a wide hardness range from 20 Shore A to 95 Shore A. Audia is focused on recapturing beach clean-up materials, commercial fishing gear, and ocean-bound plastics as the source for its OP line.
The AudiaFlex PC line, based on post-consumer recyclate, is offered with 5-50% PCR content in hardness from 20 Shore A to 95 Shore A. These materials have defined supply sources with consistent colour (i.e., yoghurt cups) and provide FDA compliance.
AudiaFlex PI materials are based on post-industrial sources including custom circular solutions available using customer-sourced materials. They incorporate 5-70% post-industrial recyclate (PIR) content and come in hardness from 20 Shore A to 95 Shore A.
Rounding out the series of sustainable materials is AudiaFlex Bio which consists of 5-90% of bio-based content per ASTM D6866. Specific formulations are available for oxo-degradable and compostable applications in hardness from 20 Shore A to 95 Shore A.
(PRA)
---
Subscribe to Get the Latest Updates from PRA Please click here
©2020 Plastics and Rubber Asia. All rights reserved.
©2020 Plastics and Rubber Asia. All rights reserved.
Home
Terms & Conditions
Privacy Policy
Webmail
Site Map
About Us
SOCIAL MEDIA