M&As: IPEG acquires Conair partner Phoenix Systems; Ascend purchases French firm Eurostar Engineering Plastics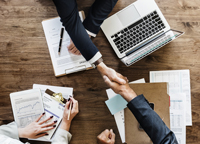 US-based Phoenix Systems Corp, a supplier of high-volume conveying systems for plastic pellets and powders, has been acquired by IPEG Industrial Group, the parent company of auxiliary firm Conair and other leading brands serving the global plastics-processing, waste-recycling, and industrial heat-transfer markets. Financial terms of the deal, which closed on December 21, 2020, were not disclosed.
For more than 20 years, Conair, a global manufacturer of auxiliary equipment for plastics processing, has been collaborating on specialised powder conveying and railcar unloading equipment and technology with Phoenix. The company and its products will now become part of Conair, which already has an extensive family of material-handling equipment.
IPEG President Kirk Winstead said the acquisition "bolsters Conair bulk material-handling capabilities and enhances its ability to serve customers in certain industries, like packaging, which consume high-volumes of material. With that," he continued, "we also acquire the applications knowledge and intellectual property, which will allow us to more easily develop new products and extend the line further."
For his part, Leroy Johnson, former owner of Phoenix Systems, feels "fortunate to have had a very successful working relationship with Conair for many years. Conair's emphasis on excellence in customer service and satisfaction aligned closely with my belief that putting the customer first builds strong and loyal customer relationships. As I considered retirement, it was a natural progression to transition my products into the Conair brand."
Meanwhile in other news, materials firm Ascend Performance Materials has purchased Eurostar Engineering Plastics, a France-based compounder with a broad portfolio of flame-retardant engineered plastics and expertise in halogen-free formulations.
"Eurostar's experience in compounded polyamides fits well within our own portfolio and manufacturing capabilities," said John Saunders, Ascend's vice president for Europe. "Their Starflam materials are enabling the transitions to clean energy and transportation, and smarter devices."
Last year, Ascend acquired the Italian firms Poliblend and Esseti Plast, as well as a compounding facility in China.
"We are following through on our strategy of becoming a more global, diversified and reliable supplier to our customers," said Phil McDivitt, Ascend's president and CEO. "While the past 10 months have been challenging, we have remained focused on providing our customers with the solutions and support they need to continue growing."
Ascend, the world's largest fully integrated producer of polyamide 66 resin, gains a full portfolio of UL yellow card certified flame-retardant, as well as water contact and thermally conductive, engineered plastics with the purchase. The company has said these materials will play an integral role in e-mobility, as well as in smart appliances, industrial automation and consumer electronics.
"Combining our portfolio and application development expertise with Eurostar's portfolio immediately provides our customers with a bigger toolchest to produce safer, more reliable parts at higher and more constant voltage loads," said Steve Manning, Ascend's senior director for engineered plastics. "Across sectors we are seeing increased demand for higher performance materials and Eurostar's portfolio already meets not only today's technical specifications, but also many of tomorrow's."
Neither company disclosed the cost of the purchase.
(PRA)
---
Subscribe to Get the Latest Updates from PRA Please click here
©2020 Plastics and Rubber Asia. All rights reserved.
©2020 Plastics and Rubber Asia. All rights reserved.
Home
Terms & Conditions
Privacy Policy
Webmail
Site Map
About Us
SOCIAL MEDIA