M&As: HIG Capital buys packaging firms; Selig Group acquires Performance Systematix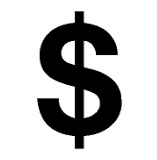 US private equity firm HIG Capital, with US$42 billion of equity capital under management, is acquiring Action Point Inc. and Signature Flexible Packaging Inc. and combining them to form a provider of flexible food and consumer packaging solutions.
Based outside Los Angeles, California, the new company offers small-to-medium sized consumer packaged goods customers a one-stop solution for flexible packaging needs across snacks, meats, candies, and baked goods. It operates three facilities.
H.I.G. is partnering with Howard Applebaum, Adrian Backer and Federico Giacobbe as well as the current management team to provide capital and resources to take advantage of the company's significant strategic growth initiatives and substantial consolidation opportunities represented by the fragmented flexible packaging industry.
Howard Applebaum, CEO of Action said, "This is a very exciting new chapter for our company and a strong endorsement for Action, Signature and our highly talented team." Adrian Backer, CEO of Signature added, "The company has numerous opportunities to expand and H.I.G.'s capital and resources, particularly around M&A, will help us continue our successful growth trajectory." Federico Giacobbe, EVP of Action, remarked, "We remain committed to providing outstanding products and service and believe our customers and employees will benefit greatly from H.I.G.'s support."
Action Point and Signature Flexible Package specialise in printing, conversion and supply of rollstock, pouches, and bags used for flexible food and consumer packaging applications.
In other news, US flexible packaging company Selig Group, owned by CC Industries, has completed an acquisition of Performance Systematix. Founded in 1984, and headquartered in Michigan, PSI is a supplier of container and packaging venting solutions worldwide, which protect container integrity, eliminate waste, and reduce shipping costs. The combination provides Selig with highly complementary adjacent capabilities to serve its customers more broadly on a global basis. This transaction is Selig's third acquisition and reflects its strategy to augment growth and expand its business model via complementary solutions.
"PSI is an exceptional company with a long history of growth, and has built its success on solving customers' problems, a core value that Selig shares," said Bill Crown, President/CEO of CCI. "We look forward to supporting both Selig and PSI's continued growth globally and further expanding the combined company's capabilities and solutions."
Steve Cassidy, President/CEO of Selig added, "PSI's culture of innovation, service and quality are well-aligned with Selig and will enable us to serve customers better as a combined organisation with expanded capabilities and short, highly responsive product development cycles."
Glenn Dunn, PSI's President stated, "Selig is an ideal partner to support PSI's team in its next phase of growth. This is a highly strategic combination which expands both companies' product lines, enabling us to provide a more comprehensive solutions offering for customers globally. We will continue to focus on the innovative, high quality products and the exemplary service our customers rely upon."
PSI will operate as a subsidiary of Selig and continue serving its customers from its Grand Rapids, Michigan, US facility.
(PRA)
---
Subscribe to Get the Latest Updates from PRA Please click here
©2020 Plastics and Rubber Asia. All rights reserved.
©2020 Plastics and Rubber Asia. All rights reserved.
Home
Terms & Conditions
Privacy Policy
Webmail
Site Map
About Us
SOCIAL MEDIA