M&As: Azelis acquires majority equity in Vietnamese chemicals firms; Neste acquires stake in US recycling firm Alterra Energy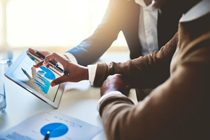 Azelis, a distributor of specialty chemicals and food ingredients, has acquired a majority shareholding of MKVN Chemicals Co Ltd and Viet Chemicals Trading and Service Co Ltd through their parent company Bellekimia Singapore Pte. Both companies are active in personal care, industrial chemicals, agro and food segments as well as supply chain solutions. Founded in 2000 and with offices in Hanoi and Ho Chi Minh, MKVN Chemicals and Viet Chemicals have a strong reputation in Vietnam, serving international principals and 700 customers.
The strong market presence and know-how of the local MKVN Chemicals and Viet Chemicals team will increase Azelis' presence in Vietnam allowing significant portfolio expansion through lateral integration. Being the 15th most populated country in the world, Vietnam's young workforce, increasing purchasing power, and growing access to premium products are expected to benefit MKVN Chemicals' and Viet Chemicals' main business activity in personal care.
This transaction is consistent with Azelis' corporate strategy of complementing organic growth with strategic acquisitions.
Kamal Hezry Kassim, Managing Director of MKVN Chemicals and Viet Chemicals, will continue to manage the business and will report to Azelis Asia Pacific CEO/President, Laurent Nataf.
Laurent Nataf, CEO/President of Azelis Asia Pacific, explains, "Growth in Asia Pacific has been one of the strategic priorities for Azelis. By strengthening our presence in Vietnam, we will gain better coverage in the entire region which is key for us to attract new mandates with our existing principals. Azelis and our new partners MKVN Chemicals and Viet Chemicals have highly complementary business models which will help us diversify our product portfolio significantly. MKVN Chemicals and Viet Chemicals currently operate best-in-class personal care laboratories in Vietnam. These laboratories will provide important added value to Azelis' existing technical expertise and will bring benefits to the entire region. Last but certainly not least, the Kassim family have an excellent reputation on the market and the entire management team is well known and respected in the country."
Kamal Hezry Kassim, Managing Director of MKVN Chemicals and Viet Chemicals, adds, "We are very excited about this partnership for several reasons. Firstly, becoming part of such a highly regarded, international player will not only provide continuity and security for our company but also additional expertise, infrastructure and growth opportunities. Secondly, we will benefit greatly from Azelis' sustainability reputation and EcoVadis Gold rating, which are both important criteria for customers and corporate principals alike in South East Asia. Thirdly, there is an excellent fit between our strong technical focus on one side and Azelis' ability to offer innovative solutions to the market on the other. In short, joining forces with Azelis will bring great synergies not only for both companies but also will be beneficial for our principals and customers alike."
Azelis has been active in Vietnam since 2015 and employs some of the best industry professionals in the country. Azelis runs application laboratories for Personal Care, Home Care, CASE, and Textiles in Vietnam.
The acquisition of MKVN Chemicals and Viet Chemicals illustrates the support provided by EQT since the initial acquisition of Azelis. EQT is confident that the expanded range of services and global reach provided by this acquisition will continue to bring benefits to customers and principals of the combined group.
In other news, Neste, a provider of renewable diesel and sustainable aviation fuel and an expert in delivering drop-in renewable and circular chemical solutions, has acquired a minority stake in recycling firm Alterra Energy. Neste's equity investment supports Alterra Energy's expansion. The collaboration between the companies will include joint technology development and global technology licensing, enabling the partners to collaborate in commercialising Alterra's proprietary thermochemical liquefaction technology in Europe.
Alterra's technology enables a broad range of plastic waste streams from diverse post-consumer sources to be liquefied into a material similar to crude oil. Such material can be flexibly processed and upgraded by companies like Neste into high-quality feedstock for polymers and chemicals production.
The companies are working together towards a global rollout of Alterra's liquefaction technology with a strong initial focus on Europe, a leading market in the global transition towards making plastics value chains fully circular. With this, the companies aim to accelerate the adoption of chemical recycling and develop capacity to turn hard-to-recycle plastic waste into high-quality, high-performance polymers and chemicals. The collaboration of the companies supports Alterra Energy's target of commencing the construction of a state-of-the-art liquefaction site in Europe during 2021.
Alterra's existing industrial-scale waste plastics liquefaction plant in Akron, Ohio, produces commercial volumes that can already be refined and upgraded into high-quality feedstock for plastics and chemicals. This, together with Neste's refining capability, enables sustainability-oriented brands globally to start introducing recycled content into their products and offerings.
"Collaboration with Alterra Energy strengthens Neste's ecosystem of partnerships that are aimed at accelerating the transition to a circular plastics economy. It demonstrates our commitment to continue developing the chemical recycling industry by supporting some of the leading companies in commercializing promising technologies. This partnership also supports Neste's aim of building new business growth based on chemical recycling, while marking another significant step towards our target of processing more than 1 million tonnes of plastic waste from 2030 onwards," says Mercedes Alonso, Executive Vice President, Renewable Polymers and Chemicals at Neste.
"The Neste-Alterra partnership will unlock the full potential of the circular economy, bringing our technology to more partners around the world, creating a cleaner planet," said Alterra's CEO Frederic Schmuck. "Neste is a world leader in renewable and circular solutions and its endorsement of Alterra's proprietary process is both extremely rewarding and validating."
(PRA)
---
Subscribe to Get the Latest Updates from PRA Please click here
©2020 Plastics and Rubber Asia. All rights reserved.
©2020 Plastics and Rubber Asia. All rights reserved.
Home
Terms & Conditions
Privacy Policy
Webmail
Site Map
About Us
SOCIAL MEDIA