M&A/Tie-up: BASF/Chinese institute expand R&D collaboration; Ineos completes acquisition of BP's aromatics/acetyls business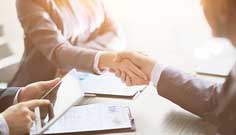 German chemical firm BASF and the Chinese Academy of Sciences (CAS) have signed a strategic partnership agreement to deepen the long-term strategic partnership. Both parties will jointly innovate value-added applications and solutions and accelerate the speed-to-market.
According to the agreement, BASF can further access CAS's research network of key institutions, including the Dalian Institute of Chemical Physics, Changchun Institute of Applied Chemistry, Institute of Process Engineering, Shanghai Advanced Research Institute, and other prominent research institutions. The seasoned and next-generation researchers will explore the frontier of advanced materials and systems, chemical process and engineering, and bioscience. In addition, BASF and CAS will work towards driving digitalization in joint scientific research.
Talent is playing an important role in innovation. The agreement will also enable the two parties to cultivate talent for the chemical industry through "Network for Asian Open Research (NAO)".
"We are blessed with the opportunity to expand the collaboration with CAS, home to over 80 percent of China's large-scale science facilities and more than 100 national key laboratories and engineering centers. This strategic partnership allows BASF to strengthen our innovation capabilities and accelerate commercialization of the research findings," said Dr. Jeffrey Lou, President, Advanced Materials & Systems Research, BASF. "By pairing the deep expertise of BASF and CAS, we will develop innovative products and solutions to support the economic growth and sustainable development of China."
"Innovation is the key driving force of China's economic growth," said Yaping Zhang, Vice President of CAS. "We place a strong emphasis on innovation of the chemical industry in close collaboration with BASF. Moving forward, we will further enhance our cooperation and develop cutting edge technologies to support the country's high-quality growth."
As a national scientific think tank and academic governing body, CAS provides advisory and insights on the national economy, social development, and science and technology progress. As a leading research institution in China, CAS possesses strong R&D capabilities in chemistry and has a track record of successful projects with BASF.
Leveraging the platform of Network for Asian Open Research (NAO), BASF is committed to enhancing R&D capability and talent development across Asian Pacific. Since its establishment in March 2014, BASF and its partners have completed more than 70 joint research projects, covering diverse areas such as new monomers, polymers & application, surfaces and interfaces, coatings, catalysis, battery, chemical & process engineering, insecticides, as well as digitalization & smart manufacturing in Research & Development.
In other news, petrochemical firm Ineos has completed the purchase of the global Aromatics and Acetyls businesses from BP for a consideration of US$5 billion. Already one of the world's leading petrochemical companies, this acquisition will extend both the portfolio and the geographic reach of the business for Ineos. The businesses will be known as Ineos Acetyls and Ineos Aromatics.
The acquisition consists of 15 sites across the world (five in the Americas, two in Europe and eight in Asia) as well as ten leading joint ventures.
Ineos Aromatics is a supplier of PTA (Purified Terephthalic Acid) and PX (Paraxylene) technology with six sites and supplies the global polyester business which includes polyester fibre, film and PET packaging.
Ineos Acetyls produces acetic acid and a range of derivatives from its 9 sites, supplying a wide range of downstream industries such as food, pharmaceuticals, paints, adhesives and packaging.
Sir Jim Ratcliffe, Founder/Chairman of Ineos says, "We are delighted to have been able to acquire these top-class businesses from BP, extending our position in global petrochemicals and providing good scope for expansion and integration with our existing business."
(PRA)
---
Subscribe to Get the Latest Updates from PRA Please click here
©2020 Plastics and Rubber Asia. All rights reserved.
©2020 Plastics and Rubber Asia. All rights reserved.
Home
Terms & Conditions
Privacy Policy
Webmail
Site Map
About Us
SOCIAL MEDIA