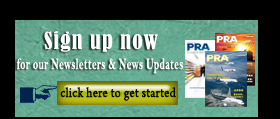 Ube, JSR and Mitsubishi to start new company for ABS resins
After a slight delay due to the time taken for approvals and other procedures, Japanese chemical makers Ube Industries, JSR Corp., and Mitsubishi Chemical Corp. have integrated their ABS resin businesses in the proposal that was first announced last year in March. The integration was scheduled to take effect last year in October.
According to the terms of the deal, Techno Polymer Co. Ltd., a wholly-owned subsidiary of JSR (51%), and UMG ABS Ltd. (49%), which is equally owned by Ube Industries and Mitsubishi Chemical, are now completely integrated. Called Techno-UMG, the company will be based in Tokyo and will be manufacturing, processing, and marketing styrene resins, including ABS, AS, and AES.
Techno Polymer and UMG ABS will jointly operate the integrated new company, which will start operating April 2018. It will be involved in manufacturing, sales and R&D for styrene resins (ABS, AS, AES, ASA, and other polymer alloys).
(PRA)
Copyright (c) 2017 www.plasticsandrubberasia.com. All rights reserved.