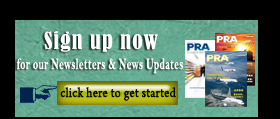 Plant Expansions: Mitsubishi Chemical starts up TPS plant in Thailand; Asahi to increase capacity for LIB separators in US/Japan
Mitsubishi Chemical Corporation has started production of styrenic thermoplastic elastomer (TPS) at Mitsubishi Chemical Performance Polymers (Thailand) Co., Ltd., its subsidiary in Thailand, to cater to the Southeast Asian market.
It currently manufactures TPS in Japan, China, the US, Europe, and Brazil and Southeast Asia was supplied from those facilities previously. TPS demand in Southeast Asia has increased in recent years mainly in the automotive and food packaging fields and to meet this robust market demand, the Japanese firm decided to start TPS production in Thailand, a rapidly growing country.
The Tefabloc brand of TPEs includes olefinic, styrenic, and polyester elastomers, used in a wide range of fields such as automobiles, building materials, electronic devices, food packaging, and healthcare. In Southeast Asia, the far supply TPS by exporting from those markets of manufacture.
With this production launch, its line-up of thermoplastic elastomers in Thailand will expand to four brands, to offer a wider range of solutions with shorter lead times. Mitsubishi Chemical currently produces three brands in Thailand, namely, Thermorun – thermoplastic elastomer for automotive airbags, Trexprene – vulcanised olefinic thermoplastic elastomer, and Sunprene – flexible PVC compounds.
In other news, Asahi Kasei will increase production capacity for Celgard and Hipore Li-ion battery (LIB) separator at its plants in North Carolina, US, and Shiga, Japan, respectively.
This is to meet increasing demand for electric-drive vehicles worldwide, with the LIB market is forecasted to grow substantially in automotive applications. Asahi Kasei says it holds a world-leading position as an LIB separator manufacturer, supplying both dry-process and wet-process separators with its Celgard and Hipore products.
Dry-process manufacturing plants are located in the United States (North Carolina) while wet-process manufacturing plants are located in Japan (Moriyama, Shiga, and Hyuga, Miyazaki) and Korea (Chungbuk). The expansions announced today are part of a proactive expansion of the LIB separator business, in line with the company's plans to raise total capacity to 1,100 million m2/year by 2020 as announced in May 2016.
In the US, capacity of 90 million sq m/year for the dry process will start up in the second half of 2018; for the wet process technology in Japan, the capacity of 150 million sq m/year will start in the first half of 2020.
Total investment for both wet and dry process expansions will be approximately EUR55 million.
When completed, the above expansions will raise Asahi Kasei's total LIB separator capacity to 1,100 million sq m/year, with dry-process capacity increasing to 400 million sq m/year and wet-process capacity increasing to 700 million sq m/year. The company will continue to further reinforce its capability to provide stable supply to meet rising global demand for LIB separators in accordance with customer needs.
"Asahi Kasei provides both dry-process and wet-process separators for lithium-ion batteries. The demand for automotive lithium-ion batteries is expected to increase significantly in the coming years. We therefore decided to increase the production capacities for both dry-process and wet-process separators and will continue to react to the changing market demands," Shigeki Takayama, President of Asahi Kasei's Separators Strategic Business Unit (SBU) said.
LIB separator is a thin microporous film of polyolefin placed between the cathode and anode of lithium-ion batteries. It prevents contact between the electrodes which would cause a short, while allowing lithium ions to pass between the electrodes.
(PRA)
Copyright (c) 2017 www.plasticsandrubberasia.com. All rights reserved.