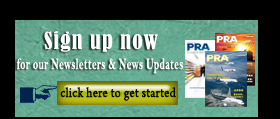 Plant Expansions: Clariant's new masterbatch site in Saudi Arabia; Jiaxing starts up second PTA line in China
Swiss speciality chemicals firm Clariant has opened a masterbatch production site in Yanbu, Saudi Arabia. The site is owned by Clariant Masterbatches Saudi Arabia, a joint venture between Clariant and Rowad, a plastic products manufacturer in the Middle East and part of Tasnee, Saudi Arabia's second largest industrial company.
"As part of its commitment to intensify growth and increase profitability, Clariant invests in capacity expansions that provide competitive and innovative solutions to its customers. This joint investment with Rowad (Tasnee) expands our global network with a stronger position in the Middle East and Africa region, one of the important growth markets for plastic applications," said Patrick Jany, CFO of Clariant.
The new site is located in Yanbu, a city on the Red Sea which is home to many of Saudi Arabia's leading industries including petrochemicals, hydrocarbon and minerals. It has been constructed on a 38,000 sq m property in Yanbu Industrial Zone 2 and will focus on the production of white masterbatches. This location provides the site easy access to key raw materials and enables it to supply customers in Saudi Arabia as well as the wider Middle East and Africa region thanks to a good logistics network that includes the nearby seaport and airport. It is the second manufacturing hub for Clariant Masterbatches in Saudi Arabia, supplementing an existing site in Riyadh.
Meanwhile, in other news Jiaxing Petrochemical Co Ltd, a subsidiary of Tongkun Group Co., has started up its second purified terephthalic acid (PTA) line, utilising Invista Performance Technologies (IPT)'s latest P8 technology. The first reaction train reached 100% design rate in just ten days from the first introduction of feedstock, said the companies. The 1.5 million-tonne/year line is situated at the plant in Tongxiang in Jiaxing city.
Jiaxing has been running a 1.5 million-tonnes/year PTA line since 2012 at the same location in northern Zhejiang province.
P8 is the very latest PTA technology platform from Invista, said to represent industry-leading capital productivity, variable cost and environmental footprint.
Xu, President of Tongkun Group, expressed his trust in Invista's PTA technology and the capability of its engineers and scientists. He said, "We are pleased to see the successful start-up of our second PTA line and the operations are currently running very well."
"We recognise that Invista's P8 technology is a world class PTA technology. And the successful start-up is an outcome of close collaboration between the teams of both companies. We look forward to continuous cooperation in the future." Xu added.
The achievement represents yet another major milestone for Jiaxing Petrochemical and Invista, following the start-up of the first PTA line in 2012.
Invista is one of the world's largest integrated producers of chemical intermediates, polymers and fibres. Headquartered in the US, Invista operates in more than 20 countries and has about 10,000 employees.
(PRA)
Copyright (c) 2017 www.plasticsandrubberasia.com. All rights reserved.