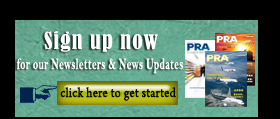 KRAIBURG TPE increases capacity in Germany
The demand for thermoplastic elastomers (TPEs) is increasing worldwide, showing constant growth in the automotive, industry, consumer and medical markets. To guarantee reliable deliveries of its TPE compounds on a long-term basis, KRAIBURG TPE has been relying for many years on its three production sites in Waldkraiburg (Germany), Buford (Georgia, US) and Kuala Lumpur (Malaysia).
It has now started up a new extrusion line at its headquarters in Waldkraiburg. The line expands the company's total capacity to 56,000 tonnes worldwide.
"The Waldkraiburg site is and will remain the focus of all of our activities, where we have been investing particularly in expanding our development centre and increasing our production capacities in recent years," Franz Hinterecker, CEO of KRAIBURG TPE, emphasises. "The new extrusion line underlines this strategy, which is based not least on strong staff loyalty."
Along with the Waldkraiburg headquarters, the production sites in North America and Asia have also been specifically developed. In the US, KRAIBURG TPE already relocated to a new production plant in Buford (near Atlanta, Georgia) in 2016.
And an additional new line has recently been put into operation at the Malaysian plant as well.
The company says the consistent expansion of production capacities follows its strategic approach to focus on its core competencies: "Our success in the market is based on strong customer orientation, global presence and influential innovations. Continuously investing in the international network of our production plants and sales offices is a mainstay of this strategy," according to Hinterecker.
(PRA)
Copyright (c) 2017 www.plasticsandrubberasia.com. All rights reserved.