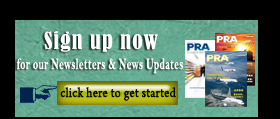 Indorama and Huvis jv to produce fibre in US; Indorama looking to buy M&G plant in US
Thai chemicals maker Indorama Ventures Public Company Limited (IVL) and Huvis Corporation of South Korea are to establish a 50:50 joint venture for the development, construction and operation of a Low Melting Fibre (LMF) plant in the US. The location is being finalised and the joint venture is expected to be established in 2018, and will be operational in 2019, subject to various agreements and regulatory approvals as may be applicable.
The new plant will manufacture Low Melting Fibre (LMF), with a capacity of 60,000 tonnes/year. LMF is commonly used as a binder fibre in core-sheath constructions to produce HVA applications for automotive and industrial composites, such as wadding, insulation, filtration, automotive acoustic insulation material and other products where heat is used to bond the fibres. The initial volumes of LMF will be sold in the US, with its new low tax environment and the potential to significantly expand its scope into neighbouring regions over time.
LMF sales are expanding at a rate of 8% a year as manufacturers have been converting from conventional chemical adhesives to a thermo-bonding method.
The decision to form a joint venture builds upon Indorama Ventures's successful feedstock integration strategy and a continued focus on expanding High Value-added (HVA) portfolio. The jv will leverage Huvis's technology in LMF and its strong customer base in the US.
Huvis, a joint venture between SK Chemicals and Samyang Corporation, is one of the world's leading polyester fibre producers. The company has production bases in South Korea and China, and its consolidated revenue was US$1.2 billion in 2017.
Meanwhile, in related news, Indorama is looking at purchasing bankrupt plastics maker M&G USA's shuttered plant in West Virginia and a research centre in Ohio for US$10 million.
Indorama was a long-term supplier of terephthalic acid (TPA) for M&G, which produced PET at its site. It was the third largest PET producer in North America, before its financial difficulties. The bankruptcy application of M&G has also affected the construction of a PET production capacity of 1.1 million tonnes/year in Corpus Christi, Texas.
Indorama has approx. 15,000 employees worldwide, 75 production sites in 25 countries and consolidated revenue of US$7.2 billion in 2016.
(PRA)
Copyright (c) 2017 www.plasticsandrubberasia.com. All rights reserved.