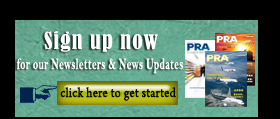 Country Focus: India leads an empowered South Asia
Also, download this story from the electronic issue here
India is spearheading the South Asian region's metamorphosis into a robust economy, says Angelica Buan in this report.
South Asia's goal to economic growth
Having been overshadowed by the growths of China and the ASEAN previously, South Asia, which comprises India, Bangladesh, Bhutan, Maldives, Nepal, Sri Lanka, and Myanmar, is now a power bloc with the formation of the South Asia Sub-regional Economic Cooperation (SASEC).
Home to 1.8 billion people, South Asia had its taste of the Asian crisis pains in 2008-2009, and the SASEC, which had brought it gains in the precrisis years, helped in sustaining the sub-region through recovery. Since the inception of the SASEC in 2001, already 46 regional projects worth over US$9 billion in the energy, economic corridor development, transport, trade facilitation, and information and communications technology sectors have been implemented, according to Manila-Based Asian Development Bank (ADB) , which serves as the SASEC's secretariat.
The seven-country South Asian bloc has laid out a roadmap for cross-border connectivity to facilitate and enhance intraregional and trade with other sub-regions; as well as create synergies hinged on the member-countries' natural assets. The roadmap, the SASEC Operational Plan, which spans from 2016 (the year the plan was approved) to 2025, frames the direction the group is moving towards.
Particularly, the Economic Corridor Development is underscored in the plan to promote synergies and linkages between economic corridors across the SASEC countries to help optimise development gains in the subregion, including industrial growth and competitiveness, the creation of high-quality jobs, increased productivity, and strengthening existing value chains. In other words, the successful implementation of the roadmap could make South Asia an economic force to reckon with.
India's attraction a push for infrastructure development
A founding member of the SASEC, India has always been considered an attractive investment destination. In 2015, Ernest & Young's attractiveness survey resulted in India being voted by 32% of respondents from global corporations as a top investment destination in the world, outpacing China, Southeast Asia and Brazil.
The United Nations Conference on Trade and Development (UNCTAD) 2017 World Investment Report cited India as a "favourite FDI (foreign direct investment) destination", after the US and China, based on responses of polled global multinational enterprises (MNEs). It was also ranked sixth "most promising home economies for 2017–2019" by investment promotion agencies (IPAs).
Nevertheless, the country's infrastructure pales in comparison with other developing Asian economies; and this has impacted the movement of goods and raw materials, communication, as well as trade and manufacturing costs, to cite a few inconveniences.
Citing a 2013 PricewaterhouseCoopers (PWC) report, The Opportunities and Challenge of India's Infrastructure, the country was noted to have underinvested in infrastructure over the previous decades, resulting in "deficits in critical areas such as railways, roads, ports, airports, telecommunication and electricity generation".
The pressure to improve the country's infrastructure surmounts as population increases, urbanisation expands, and now with the SASEC in place, trade boom is inevitable.
The SASEC has paved the way for India's US$25 million road project involving the widening of a 65-km road between Manipur's capital city, Imphal, and Moreh, a town situated on the India-Myanmar border.
The road project is a key component in a greater regional infrastructure scheme, known as the 2002 initiated Asian Highway network. A regional transport cooperation, it aims to up efficiency and development of road infrastructure in Asia, to support the development of Euro-Asia transport linkages and enable connectivity for landlocked countries.
Backed by the United Nations Economic and Social Commission for Asia and the Pacific (UNESCAP) , the Asian Highway network comprises over 141,000 km of roads traversing 32 member countries; and extends from Tokyo, Japan, to Kapikule, Turkey; and from Torpynovka, Russia, to Denpasar, Indonesia.
Meanwhile, India, in a bid to enhance regional and global competitiveness, has proposed a US$1 billion line of credit for ASEAN projects focusing on sea, air, and road, and digital connectivity.
According to Nitin Gadkari, Chief of the Ministry of Road Transport and Highways, projects between India and the ASEAN are underway, including a construction of a 120-km Kalewa-Yargyi road segment along the India-Myanmar-Thailand (IMT) Trilateral Highway. An extension of the IMT Trilateral Highway towards Cambodia, Laos, and Vietnam has also been proposed.
Meanwhile, there are talks on the ASEAN-India Maritime Transport Cooperation Agreement between India, Myanmar, Thailand, Cambodia, and Vietnam to explore the feasibility of shipping networks. The ASEAN-India Civil Aviation Task Force has also been established to optimise air connectivity, according to Gadkari.
India also developed some infrastructure and as covered in the SASEC's billion-dollar infrastructure projects financed from loans and grants from 2001- 2017. To cite a few of the more recent projects, are the US$715 million 13-km Bihar New Ganga Bridge Project started in 2016 and the US$425 multi-tranche Road Connectivity Investment Programme started in 2014, which involved upgrading of 300 km of road sub-projects, and approximately 130 km of state roads extending the connection with Myanmar.
Pooling of strengths
The ADB projects South Asia's economy to grow to 7.2% this year on course of the SASEC. The shifting government policies, which are more encouraging now for consumer spending and private investments than in previous decades, are favourable for the countries here. The policies are also expected to hoist the GDP growth of India, the sub-region's largest economy, by 7.6% this year.
The rest of the sub-region is imbued with industry assets, as well as policy changeovers vital for growth. Bangladesh, leveraging the strength of its garments industry, is likely to witness growth at 6.9% this year, according to ADB's 2017 Asian Development Outlook. Bhutan's clean energy assets will back the forecast growth of 9.9% growth in the year, as the country builds hydropower plants and sells the power it generates to India and other neighbouring countries in the region.
This year, too, Nepal, which is recovering its earthquake-ravaged economy, is forecast to post 5.4% growth, backed by reconstruction spending and a revitalised agriculture sector.
Meanwhile, Pakistan's major economic reforms, according to the ADB report, are expected to improve the security situation, which consequentially will lead to a projected growth of 5.5%. Sri Lanka is also poised for a 5% growth this year, based on its growing tourism industry.
Myanmar, which became a full member of the SASEC only in February last year, is expected to boost the connectivity goals of the SASEC. According to ADB, road corridors in Myanmar provide the key links between South Asia and Southeast Asia, while ports in the country can provide alternate routes and gateways to the landlocked north eastern region of India.
Moreover, personal, commercial as well as cargo vehicles may likely be allowed to cross international borders with "less formalities". For India, the integration of Myanmar into the SASEC will boost its exports further. India is Myanmar's 5th largest import source worldwide, with imports totalling nearly US$518 million, according to the ADB.
Windfall for the rubber industry
The SASEC leverages the natural resources of its member-countries, such as rubber, minerals, oil and gas, enabling the sub-region's industrial potentials. Among the industries that are expected to gain from the SASEC, is rubber, which is fitting since India alone, the world's sixth largest rubber producer, already accounts for 5% of the total global output.
Tyres are a top market segment, accounting for 70% consumption of India's natural rubber (NR). More so, the branding, Indian Natural Rubber, is creating broader opportunities for India and opening up new markets demanding quality rubber.
Nevertheless, local production of NR has not compensated the brisk demand from tyre makers. According to the Rubber Board , India's NR production has fallen short of its 800,000-tonne target for the year, or up 16% from the previous year's 690,000-tonne output. In this regard, the industry assured tyre makers and non-tyre consumers of a production resurgence in the coming years.
This is not a far-fetched projection because while India, which has been edged out by Vietnam and China in NR production, the country still remains a top exporter of rubber. Last year, it shipped 20,030 tonnes of NR, a whooping increase from 865 tonnes exports a year ago.
On the side lines, agriculture-driven economies in South Asia are bound to benefit from the SASEC synergistic strategy. For example, Sri Lanka, the world's eighth largest NR producing country has seen a decline in rubber production in the past years. While it has its own rubber industry master plan in place, a leg-up from the SASEC can help to improve productivity of NR plantations, and additionally, enable it to export rubber products, inter-regionally.
At the same time, Sri Lanka can provide value for other SASEC members. For example, Bangladesh may also benefit from Sri Lanka's cost advantage to supplying vulcanised rubber; and may realise cost savings by buying triple super phosphate fertiliser and rubber products from Sri Lanka.
Shot in the arm for manufacturing
India's manufacturing sector is an economic pillar of the country. It has grown by more than 7% a year over the last three decades while accounting for between 16%-20% of India's GDP, according to the World Economic Forum (WEF) latest Readiness for the Future of Production Report.
The 2018 report also ranked India in the 30th slot in the global manufacturing index, and 45th in economic complexity. Both results imply that there is still room for improvement across the drivers of production for India.
Meanwhile, the manufacturing sector can also gain from the SASEC's connectivity targets; as well, the programme will also push the country's Make in India initiatives. The latter aims to transform India into a "global design and manufacturing hub", and aside from implementation of relevant SASEC programmes, will be made easier with the recent government's move of easing policies on foreign ownership in crucial sectors.
The development of economic corridors is an enabling step to push the Make in India initiative. The SASEC, likewise, covers the development of economic corridors, such as the US$358 million Visakhapatnam–Chennai Industrial Corridor, which involves widening and upgrading a 29.6 km road section in Samarlakota–Rajanagaram; and upgrading of seven power substations. The programme cited that implementation of this industrial corridor will help boost the Indian manufacturing sector's contribution to the state level GDP, trade, and employment.
The SASEC is obviously South Asia's secret sauce in positioning itself amongst economic giants. Its scope and objectives are extensive, yet the sub-region is determined to participate as an equal player in a highly competitive global economic field. Banking on their assets, and mending their deficiencies, South Asia is on track to becoming a self-made model economy.
(PRA)
Copyright (c) 2017 www.plasticsandrubberasia.com. All rights reserved.