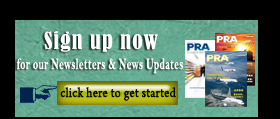 Evonik expanding PMMA compounding in the US
German chemicals firm Evonik will begin construction of an additional line for compounding its Acrylite PMMA at its site in Osceola, Arkansas, US. The expansion will nearly double the production capacity of the Methacrylates Business Line for the speciality moulding compounds produced at the site. Completion and start-up of the new compounding line is scheduled for the first quarter of 2019.
"Expanding the compounding capacity in Osceola is the next logical step in our efforts to implement our global strategy for speciality moulding compounds," explains Siamak Djafarian, who heads the Molding Compounds Product Line within Evonik's Performance Materials Segment. "We are the only PMMA manufacturer in the world that has fully integrated MMA/PMMA production networks with downstream compounding in the Americas, Europe, and Asia," he goes on to say. Evonik now intends to build on that strength so that it can offer locally produced speciality moulding compound products in each of the three regions.
"The expansion is a response to increasing demand for Acrylite," adds Jack Chenault, the head of the Americas region for the Performance Materials Segment. "Demand is on the rise in the US and in the growing Mexican and South American markets, especially for construction, lighting, and automotive applications that require a sophisticated level of quality."
The moulding compounds are used in applications for requirements of weather resistance, colourfastness, high brilliance and transparency as well as hardness and abrasion resistance.
(PRA)
Copyright (c) 2017 www.plasticsandrubberasia.com. All rights reserved.