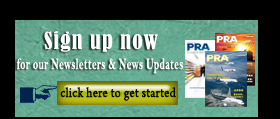 Compounder Polymax to boost TPE capacity in the US
Custom compounder of TPEs Polymax Thermoplastic Elastomers, which has its main operation in China, plans to increase the size of its production operation, adding about 3,600 tonne/year-capacity. The company has added a new compounding line to expand manufacturing of its line of TPEs including SEBS, SBS, TPO, and alloy products.
The expansion, which includes the hiring of up to ten new production employees, is underway and will be fully operational by the first quarter of 2018.
Since opening its US operation in 2013, Polymax TPE says it has enjoyed strong growth for its engineered TPE materials which serve the automotive, food packaging, consumer, building and construction, and industrial markets.
"This investment reaffirms our continued commitment to the engineering TPE plastics market in the US," said Tom Castile, Vice President of sales for Polymax TPE. "The expansion will play a key role in meeting the application development needs of our customers and further unlock new business opportunities and maintain our superior customer response time."
The expanded capacity will be run on another twin-screw extrusion system furnished by Leistritz, equipped with an underwater pelletiser from Gala Industries. The 42,000 sq ft facility is also equipped with a twin-screw pilot line for testing and small production runs, as well as a fully equipped laboratory.
In response to continued growth in both the automotive and packaging markets, Polymax TPE has invested in new equipment and regulatory accreditations, such as ISO 9001:2015 and IATF 16949:2016, which the company says meets its ability to meet or exceed current performance for products, services, and systems, ensuring quality, safety, and efficiency. In addition, statistical process control (SPC) technique and analysis tools are applied to monitor process consistency and product quality.
The company's TPE materials are used to produce injection moulded, extruded, and blow moulded parts such as interior and exterior automotive trim, consumer grips and handles, beverage closures, overmolded gaskets and seals, sporting goods, and soft-touch applications.
Polymax TPE is a sister company of Nantong Polymax Elastomer Technology Co., based in Nantong, China, both of which were co-founded by Dr Martin Lu. Nantong Polymax has about 13,600 tonnes/year of TPE capacity and ranks among the largest Chinese TPE suppliers. While the two sister companies operate independently, they leverage each other's technical and manufacturing capabilities to create innovative material solutions.
(PRA)
Copyright (c) 2017 www.plasticsandrubberasia.com. All rights reserved.