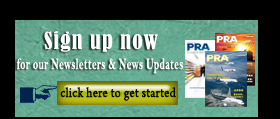 Composites at play in sports
Also, download this story from the electronic issue here
Better performing composites, with lightweight features, are gaining traction in sporting goods, says Angelica Buan in this report.
Sports events worldwide share common scenes: crowd-packed bleachers, chants wafting the air, and frenzy cloaking the stadiums. Sporting events never fail to lure crowds because of their camaraderie effect, amidst their competitive nature.
The billion-dollar sports industry remains a lucrative arena. In the US alone, the sports market is expected to inch close to US$74 billion by 2019. Major events like the Olympics and Paralympics have generated an estimated US$25 billion for the UK economy, a recent report from the Sheffield Hallam University claims.
The right sports equipment is a prized investment. Composite materials that are lightweight yet durable and design-flexible are becoming top choice for sports goods manufacturers.
The growth of the sports industry boosts the global market for composites in sports equipment. Technavio, in its report covering 2017-2021, projects a CAGR of almost 7% for composites in sports goods manufacturing, with carbon/glass fibre composites taking the lion's share.
By 2024, analyst Global Market Insights projects market growth of carbon fibre composites to reach more than US$31 billion, with much of this growth driven by the sports & leisure segment, along with other highly sought after enduse industries.
Right shoes matter
The right kind of footwear is crucial for athletes in many competitive sports. American sports shoe maker Nike, in its Breaking2 sub two-hour marathon event held in 2017, demonstrated how a well-designed pair of shoes crafted with the right materials is able to covet the win.
The company customised its Nike Zoom Vaporfly Elite shoes, featuring its "4%" system, and for the Breaking2, the shoes were worn by medalled runners Lelisa Desisa, Zersenay Tadese, and Eliud Kipchoge, who were picked for the challenge. The system used features ultra-lightweight and soft Nike ZoomX foam that is capable of providing up to 85% energy return; and an embedded full-length curved carbon fibre plate that increases stiffness to provide a sensation of propulsion, according to Nike.
During the development of the prototype shoes, a study was carried out by researchers at the University of Colorado to gauge how Nike's shoes fare against other brands in terms of running economy. It was found that the Zoom Vaporfly lowered the energetic cost of running by 4% on average, owing to the combination of the lightweight foam and the stiff carbon fibre plate.
In another development, breakthrough graphene-enhanced running and fitness shoes are being launched this year. British sportswear brand inov-8 has teamed up with the University of Manchester and its graphene experts to pioneer in developing a sport shoe model that incorporates graphene, an atomthick material that is 200 times stronger than steel. The material is also flexible, meaning, it can be bent, twisted, folded and stretched without incurring any damage. According to the University, laboratory tests showed the graphene rubber outsoles of these shoes to be "stronger, more stretchable and more resistant to wear".
Michael Price, inov-8 Product and Marketing Director, said that utilising the groundbreaking properties of graphene for the lightweight G-Series shoes can benefit off-road runners and fitness athletes who require a sticky outsole grip, either on wet trails or in sweaty gyms, to optimise their performance. "For too long, they have had to compromise this need for grip with the knowledge that such rubber wears down quickly. The new rubber we have developed allows us to smash the limits of grip," Price said.
Graphene is produced from graphite, which was first mined in the Lake District of Northern England over 450 years ago. In 2003, inov-8 also forged in the same area. The brand now trades in 68 countries worldwide.
Dr Aravind Vijayaraghavan, from University of Manchester, said that when the graphene is added to the rubber in inov-8's G-Series shoes it imparts all its properties, including its strength. "Our unique formulation makes these outsoles 50% stronger, 50% more stretchy and 50% more resistant to wear than the corresponding industry standard rubber without graphene," he said, adding that it is a revolutionary consumer product that will have a huge impact on the sports footwear market.
Carbon fibre glides in winter sports
Belgium-headquartered Solvay and US-based deBotech tied up to provide custom-designed carbon-fibre composite equipment to USA Bobsled and Skeleton, a national federation for bobsled and skeleton in the US.
Solvay says its prepregs are developed to offer maximum strength while remaining lightweight, and offer the ability to create distinctive complex shapes, giving performance equipment high aerodynamic efficiency.
Carmelo Lo Faro, President of Solvay's Composite Materials Global Business Unit, stressed how the company has always supported sports and athletes aiming to break records and leverage the strengths of its composite materials technology to their advantage, whether it is on water, in the air, in the velodrome, on the track or on snow.
Hans deBot, President/Founder of deBotech, explained that the 15-year technology partnership it has with Solvay and USA Bobsled and Skeleton is hinged on its expertise in carbon fibre composite properties. The long-time tie-up is lauded by Richard Laubenstein, Crew Chief at USA Bobsled and Skeleton, who commented that the custom designed high-quality carbon fibre composite equipment will, "in addition to our incredible athletes, put us in contention for medals in 2018".
Meanwhile, students at the Institute for Advanced Composites Manufacturing Innovation (IACMI) and the University of Tennessee, Knoxville (UTK) have developed and tested composite snow sled prototypes, each made of carbon fibre, basalt, or glass fibre composites. IACMI members, who include Mafic, Ashland Performance Materials, Huntsman, Polynt, Chomarat, Magnum Venus Products (MVP), and the UTK offered the material and equipment for students to conduct the research project.
A vacuum assisted resin transfer moulding (VARTM) process was employed in creating the composites sled. A combination lay-up is used to reinforce a variety of fibres such as carbon fibre, basalt fibre and glass fibre with resins such as vinyl ester or epoxy. The fibre reinforced sleds are found to have higher mechanical performance and durability than conventional plastic sleds. Moreover, the composites reduce the weight of the sled, hence improving its aerodynamic performance.
Meanwhile Hexcel,a US composites technology company, offers its HexPly M78.1 fast-curing prepreg; HiMax engineered multiaxial reinforcements, and Polyspeed pultruded components for skis, snowboards and other high-performance sports equipment.
According to the manufacturer, the HexPly M78.1 cures in just 7 minutes at 120°C, yet has a two-week storage out life at room temperature, which means significant energy and time savings. The HiMax multiaxial fabrics offer significant weight advantages for manufacturers of skis and other sporting equipment.
One of Hexcel's recent projects involved making a bespoke range of carbon triaxial reinforcements for a custom free-ride ski brand. The material contributed to the product's lightweight, soft flex and reactive ride while retaining strength and durability.
Hexcel's Polyspeed pultruded profiles are used in several sports and marine applications including walking and ski poles, sail battens, stiffeners for skiffs and racing boats, kites, arrows, and stabilising and extension devices for bows and crossbows.
Ultra-light superbike to hit the tracks
Italian Vins Motors unrolled its ultra-lightweight carbon fibre monocoque motorcycle recently. Weighing barely 90 kg, the two-stroke Vins Duecinquanta, and soon the 86 kg Duecinquanta Competizione, can skid the road or tracks at 150 mph.
According to its makers, the superbike, which is completely handmade, features an innovative electronic fuel injected two-stroke engine and double wishbone suspension, as well as a carbon fibre monocoque chassis with its hollow cross section and the inside, shaped as an air duct; and the front linkage assembly.
Carbon fibre is also fielded in the bike's single front and rear forks, as the rims to guarantee the best lightness solution. The lightweight feature of the bicycle warrants its performance, according to Vins, which also assures that the company employed the "Made-in-Italy" know-how in bringing to life this ultralightweight bike concept.
Sustainable composites at race
Undertaking closed loop recycling within the marine industry, UK-headquartered ELG Carbon Fibre is collaborating with British commercial sporting team Land Rover BAR (Ben Ainslie Racing) on carbon fibre recycling. ELG will become a technical supplier to the team and will process all carbon fibre manufacturing waste and end-of-use parts to recover the carbon fibre, which will be converted at ELG's mill, the West Midlandsbased firm said. The fibres are used to make thermoset and thermoplastic compounds and non-woven mats.
In preparation for the 36th America's Cup in 2021, Land Rover BAR engineers will be working with ELG's Carbiso range to develop applications for the recycled carbon fibre for UK's entry in the race.
As explained, the Carbiso products will be made entirely from reprocessed Land Rover BAR carbon components such as hull moulds and hulls and foils from boats used in past race campaigns. Land Rover BAR is likely to increase the application of recycled composite materials during its next campaign.
The demand for composites in sports matches athletes' need for lightweight equipment that will endure high impact activities. The stakes are high, thus, sporting goods manufacturers ensure these needs will be met. In no time, composites will become a staple material in manufacturing sports goods as the demand inflates even further.
(PRA)
Copyright (c) 2018 www.plasticsandrubberasia.com. All rights reserved.