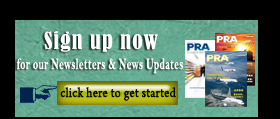 CMT sets up syntactic foam facility in Shenzhen
US firm CMT Materials will open a new location in the city of Shenzhen, China. The new facility will include a full inventory of its Hytac plug assist materials, sales and customer service personnel, and cut-to-size services.
"By setting up a physical presence that is centrally located in Asia, we will serve our growing customer base in the region more efficiently," said Conor Carlin, Sales & Marketing Manager for CMT Materials. "We recognise that our customers need quick turnaround times for many new thermoforming projects. This new location will allow users to get our Hytac products within 2-3 days."
The new facility will provide same-day shipping to China, Taiwan, and several Southeast Asian countries including Indonesia, Malaysia and Thailand, reducing lead times and shipping costs.
The full range of Hytac syntactic foam products will be available in all sizes of rods and sheets. The company expects to begin shipping orders directly from the new facility from January 15, 2018.
CMT Materials designs and develops syntactic foams for use as plug-assist materials, with its Hytac family of products designed specifically for the thermoforming industry. Plug assist technology allows plastics processors to reduce starting gauge, reduce cycle times and improve material distribution.
(PRA)
Copyright (c) 2017 www.plasticsandrubberasia.com. All rights reserved.