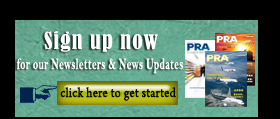 Automotive: A "cleaner" drive with plastics
Also, download this story from the electronic issue here
Innovative plastics are being developed for the automotive sector, in pursuit of fuel economy cars, details Angelica Buan in this report.
Vehicle sales up; keeping carbon emissions in check
There is quite no stopping the rise in vehicle sales. This year, IHS Markit forecasts that global sales of light vehicles could be worth US$96 million, coaxed by the growing urbanisation and incremental disposable income, and lamentably, increasing buildup of carbon emission in the environment. A 2015 IEA (International Energy Agency)report cited that road vehicles contributed the most to the 25% global transportation accountability to combustion emissions.
Keeping carbon emissions in check is a serious global undertaking. Since the 1990s, the European Union (EU) has enforced its emissions standards in phases, with reduction targets. By 2021, EU cars and vans are prohibited to go beyond the 95 g/km of CO² emission cap (or 40% from 2007 average of 158.7 g/ km); and in the years thereafter to 2030, are expected to cut their carbon emissions by 30%. The EU standards have become the tailpipe benchmark for many countries including those in Asia.
The US, where carbon emissions from vehicles have been found to overtake the amounts generated by power plants, mills and refineries; has targeted a limit of 163 g/mile of CO² by 2025.
China, which is the world's largest vehicle market, is also trimming its vehicle emissions. It's China VI emissions standards, which are based on the US and EU tailpipe regulations, require light vehicles to comply by 2020.
Adapting to these rules, the automotive industry continues to seek ways to comply with fuel economy targets; and producing lightweight vehicles and components is one of those ways.
It is estimated that every 10% reduction in the weight of a vehicle results in as much as 7% fuel savings. For this reason, use of plastics to replace metals and other heavier materials is the direction the industry is taking.
An IHS Chemical report estimates that plastics will represent 25% of the average car by 2025. Apart from light weight advantage, plastics also provide the extra edge of design flexibility, functionality, and lower cost of manufacturing, to cite a few benefits.
Comfort takes the front seat
Light weighting provides leeway to car makers to enhance functionalities of vehicles produced. It also helps them meet the emerging demand for comfort and luxury, which according to a report by P&S Market Research are driving the growth of the global automotive seat market.
Adient, an Ireland-based automotive seating specialist, says, over the past few years, it has reduced the weight of its vehicle seats by 20-30%. It is working on reducing the seat structures by almost 10 kg by 2020, with the use of glass or carbon fibrereinforced plastics, magnesium, high-strength steel or aluminium in the seat.
"Car seats will increasingly become multifunction supports with a wide range of electronic adjustments and technical equipment," said Dr Detlef Juerss, Vice-President Engineering and CTO at Adient.
This multi-material approach is featured in its Recaro Automotive Seating for motorsports, which it says is slim, "reduced to the max" version in a lightweight design. A second design features a carbon fibre-braided backrest structure, aimed at the top luxury segment.
Adient added that the ultra-slim design of Recaro yields more
space for vehicle interiors, provided by the bodyshaped composite seat structure and thin IntelliTech foam, which is a light, rigid and flexible foam that integrates attachments for the complete seat application including spacers, optional ventilation, and others. It, thus, reduces weight up to 40% and is 50% thinner at 8 mm, compared to standard polyurethane foam.
Meanwhile, the new limited-edition aftermarket shell seat Recaro Pole Position SL (street-legal) is a slim, one-piece shell seat made of glass fibre-reinforced plastic (GRP) that provides lateral and shoulder support at comfort levels. Its 7 kg weight makes it the world's lightest street legal shell seat.
Complementing renewable energy solutions with fuel cell cars
Japan lives up to its name as a technological pioneer as it moves towards its "Hydrogen Society" target by 2020. The preparation is in sync with the 2020 Tokyo Olympics and Paralympics, where novel technologies hinged on a cleaner, renewable energy mix are also expected to be showcased.
Shifting to hydrogen as a major source of power is meant to achieve four major objectives, according to the Tokyo Metropolitan Government (TMG). Hydrogen use may ease the environment of carbon emissions. Considered a clean energy, hydrogen emits only water when burned; there is going to be diversification of energy sources as hydrogen can be produced with renewable energy sources, and its use will also promote stability in the supply of energy; it will generate beneficial economic ripple effects by creating new demand and new jobs; and, it can help in coping with natural disasters.
Fuel cell cars generate electricity to power their motors using hydrogen from their tanks, and when disasters cause power outages, these vehicles can serve as large-scale movable generators.
For the meantime, the high cost of required initial investment is a road block the bureau is tackling, with TMG working on setting up a US$348 million fund for hydrogen refuelling stations and other infrastructure.
To set up a standard hydrogen fuelling station, it will cost an estimated US$4.3 million, which is five times the cost of an ordinary gas station, TMG said. Currently there are eight hydrogen fuelling stations already installed; with more coming up by 2020 to total to 35; and by 2025, with 80 hydrogen stations expected to cater to 100,000 fuel cell cars on the roads. About 6,000 fuel cell cars and more than 100 fuel cell buses are expected to operate ahead of the Olympics.
Chiming in the clean energy goal, Japanese materials maker Toyoda Goseihas developed large plastic roof panels that will be used on a fuel cell bus to be launched by Toyota Motor Corporation this year. More than 100 buses will be fielded in time for the Olympics season in Tokyo.
Toyoda Gosei says its plastic materials can be made thinner while also improving impact and heat resistance, making them suitable for use
on vehicle exteriors yet with reduced weight. In addition to the new material, the company also relied on its technology for high precision moulding that gives a consistent thickness to large parts. These roof panels will be installed above the fuel cell stacks and high pressure hydrogen tanks, with a structure that allows them to be opened and closed for inspections and other purposes.
The world's quest for clean energy may soon catch up with Japan's hydrogen initiative.
France-based emission fuel and exhaust treatment systems specialist Plastic Omnium has its latest PHEV and hydrogen solutions; including a high-pressure hydrogen storage system.
The hydrogen is stored in tanks, made of composite materials and plastics. Featuring a thermoplastic sealing liner of around 5-mm and a thick carbon fibre layer, it takes up the mechanical stresses created by internal pressure in the tank.
Plastic Omnium also offers a fuel cell system to power electric vehicle motors. The cell converts oxygen and tank-stored hydrogen into electrical energy to propel the vehicle. The system discharges nothing other than water and heat.
The French firm has recently acquired Fribourgbased Swiss Hydrogen, which specialised in the design and production of solutions for the management and control of energy in fuel cell systems dedicated to mobility; and Optimum CPV, a Belgian company based in Zonhoven, which specialises in the design and production of tanks in filament composite for the storage of pressurised hydrogen.
Double-edged boon with bioplastics
Plastic is no doubt a harbinger for fuel economy; and the use of biobased plastics double the benefits.
Japanese car maker Mazda is harnessing these twin advantages in utilising the biobased engineering plastic Durabio, it developed with Mitsubishi Chemical, in the front grill of the Mazda CX-5.
Durabio is a polycarbonate resin derived mainly from plant-based isosorbide, which in turn is derived from sorbitol, a widely available natural feedstock. Previously, French automotive maker Renault adopted Durabio in the outer mask of the speedometer-tachometer combo used by the new generation Clio, launched last year.
Durabio's properties are engineering-like, with its transparent nature allowing it to be highly colourable, with pigment dispersion in coloured compounds of a level that obviates the need for painting. Further, impact strength and weatherability are said to be superior compared with 100% petroleum-derived engineering plastics, while high surface hardness imparts good scratch resistance.
The new grade will also be used for future models from Mazda; while Mitsubishi Chemical says it intends to direct further development efforts at application of Durabio in large automotive parts.
Thus, higher fuel economy and emissions standards will drive forward the automotive market in the future.
(PRA)
Copyright (c) 2018 www.plasticsandrubberasia.com. All rights reserved.