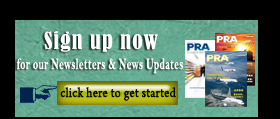 Japanese machinery makers introduce improvements
Also, download this story from the electronic issue here
Last year's IPF Japan show saw a marginal increase in visitors of 43,600 compared to 42,900 from 2014, due to the country's improved economy. It would have seen higher visitor numbers over the weekend, if not for the impending approach of a typhoon, said an official from the organiser IPF Japan Association. Major Japanese machinery makers had new cells/machinery targeted at automotive parts manufacture from carbon fibre-reinforced plastics (CFRPs).
Catering to large moulds on small machines
Celebrating its 70th anniversary last year, Nissei Plastic Industrial displayed six machines. Its 220- tonne NEX220IV all-electric machine, now available in the market, is a newcomer, designed to accommodate larger, more complex moulds, and a faster cycle time of 4.5 seconds.
Another machine, also with the capability to accommodate larger moulds, is the prototype FNX220IV-50A, a 220-tonne hybrid machine able to cater to moulds that would normally be mounted on a 350-tonne machine. It was also displayed with the company's N-SAPLI low pressure moulding system,
which optimises the clamping force, boasting longer tool life and lower peak pressure, said Nissei.
Meanwhile, to cater to the growth of insert moulding, Nissei was promoting its vertical tiebarless TNX100RIII8V, which was displayed with a six-axis, multi-jointed Kawasaki robot, 3D imaging and flexible insert system, without a transfer device. Another smaller vertical machine, with a clamping force of 19 tonnes, affords space saving features.
CFRP cell manufacturing JSW was showcasing a process to produce rigid parts for the automotive sector by incorporating continuous unidirectional tape made of carbon fibre, supplied by Toray Industries, on a standard machine model.
The part was moulded on a J280ADS- 890HCFRTP/UD-tape injection moulding cell in a single-cavity mould with a cycle time of 48 seconds. JSW claims that the carbon fibre tape, which is added to the mould prior to moulding, can increase the rigidity of a part ten-fold.
The tape, with a thickness of 0.5 mm, comprises up to 60% carbon fibre, with the remaining 40% made up of the same resin used for the part. Toray says this patented tape impregnation process, allows for a permanent bond in the part. Toray and JSW also jointly designed a new tape reel machine for unwinding the tape, which is incorporated with the manufacturing operation, but is controlled independently.
Another Japanese machine maker Toyo Machinery was also demonstrating the production of a CFRP part on its latest all-electric, vertical rotary ET-80II machine in a process it termed as "sheet insert moulding". Features were: the cutting of the carbon fibre sheet is integrated into the moulding machine; foam moulding is undertaken with gas fed at the nozzle to allow for a lightweight part (5.4 g) of PP, in a cycle time of 30 seconds.
Utilising feed/auxiliary equipment for improvements
Meanwhile, on the J100ADS-180U electric machine, JSW exhibited the moulding of a part from a 30% carbon fibre-PA6 material. Here, blending and feeding equipment is used to add the reinforcements at the feed throat. JSW designed the electric-weight blending system, as well as a new screw/barrel for optimised processing of the material. An advantage of this method is that the material can be mixed and injected in small lots for several types of products for the automotive sector, said JSW.
Japanese/German machine maker Sumitomo Demag displayed its SL plastification system, which it launched at the K2013 show and which works without the usual compression zone and therefore, offers advantages in comparison with conventional plastification systems. The controlled operation results in the production of a homogeneous melt without variations in viscosity. As a result, process variations and thus variations in the product quality are reduced. It is currently available in serial production as an option for the fully-electric machines of the series SE-EV.
It exhibited the system on an SE50EV model, which also had a camera from Japan-based CAM to monitor the colour changing process and detect rejects. According to Sumitomo Demag, colour changeovers are possible in 8 minutes.
New all-electrics launched
As a pioneer in the two-colour/material machine area, Nissei displayed the DCE140111-9E 140-tonne all-electric machine, shown moulding an automotive component prism in PMMA that was overmoulded with ABS resin. Nissei says that its machines are targeted at the automotive market for the production of headlamps and instrument panels.
Toshiba Machine introduced its latest generation all-electric EC-SXII machine, to replace its current series, and displayed five models that demonstrated a range of capabilities from smart factory applications, twomaterial moulding and gas injection moulding. The machines also feature the new Injectvisor V70 control. Boasting increased memory, updated graphics and enhanced customisable settings and configurable machine sequences, it replaces the V50 control.
To showcase lightweight moulding for the automotive sector, Toshiba displayed an EC180SXII model moulding a 330-g carbon fibre-reinforced PA66 component in a cycle time of 60 seconds, as opposed to a 660-g part made from aluminium. The company said that it is co-developing the process with customers.
On another model, EC650SXII-26BP, it demonstrated gas injection moulding. The twostage machine features a continuous extruder and a plunger-type injection unit, with a special nitrogengas moulding device designed by Toshiba. A special software programme, also new from Toshiba, allows for synchronised nitrogen introduction and physical foaming of the part with the toggle clamp movement. The machine/technology is currently under development and the company exhibited the production of an automotive inner panel at the show. Meanwhile, a 100 tonne-model was moulding two materials (PC/ABS) on a standard machine, with a rotary table and secondary unit.
Sumitomo Demag also introduced a high-speed all-electric injection moulding machine for thinwall packaging, caps/closure moulding. The 350-tonne SE350HSZ-Pack was shown moulding 26 g-PP cups in an eight-cavity mould and 4.5 second-cycle time, 0.4 seconds faster than before. Raising the bar for machine control, the SE-HSZ Pack series is equipped with Sumitomo's Z Control, an easy-to-use PC-based control that is said to boast higher level of precision with low-pressure filling and reduced clamp force.
The Z control features the patent pending Flow Front Control (FFC) system that optimises the flow front allowing control of internal pressure inside the cavity; Minimum Clamping Moulding (MCM) system, which helps avoid flash, burn spots and short shots and Simple Process Setting (SPS) system, for easier set up and operations.
Meanwhile, tooling/EDM and machinery specialist Sodick, which has hybrid machines in its stable, debuted its first toggle-clamp allelectric MS series, available in 50, 100 and 200-tonne models. On show was the MS200 machine, moulding PP cups in a conformalcooled mould in a 4-second cycle time.
Allaying high costs with tie-up
While the Japanese machine makers are at the top of the industry with all-electric machinery technology, high production costs are beginning to influence the pricing and sales. Thus,Niigata Machine has formed a 50:50 joint venture with Haitian International Holdings, China's largest manufacturer of injection moulding machinery. The joint venture will be based in Japan, in line with Niigata's history of making all its electric machines in Japan.
To showcase an example of how the joint venture will have its merits, at IPF, Niigata exhibited the new, lower priced CNS allelectric machine series, built using components, such as the clamp and frame, supplied by Haitian.
"Haitian has knowledge of mass production and has access to cheaper supplies of components," said Chris Unseth, Regional Sales Manager, adding that the CNS series will not be targeted at the Japanese market but Asian and US markets.
"We are a conservative company but we have to keep up with the changing times and competitive market," said Unseth, adding that the CNS series will cost 20% lower than Niigata's MD series.
But the new machine series will still be built at Niigata's facility in Japan to ensure quality is maintained. It comprises six models with clamping forces ranging from 50-220 tonnes.
In return for access to cheaper materials, Unseth said that Niigata will provide Haitian technology insights on know-how and quality control for Haitian's all-electric machines. The two companies will have their own separate brands.
At IPF, two models were on display: CNS50 shown moulding a 25-mm optical lens from a 7.8-g shot of PMMA in a 60-second cycle; and a 110-tonne model moulding a complex part for a printer from ABS in a two-cavity mould. The hollow part was produced using gas injection.
(PRA)
Copyright (c) 2018 www.plasticsandrubberasia.com. All rights reserved.