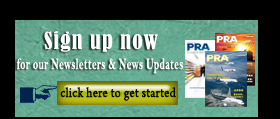 Graham sells first rotary wheel to Guangzhou
US-based blow moulding machine maker Graham Engineering Corporation, which to date has 400 installations in 20 countries, has installed the first rotary wheel extrusion blow moulding system for use in China. The production line, a Mega 26 dual-parison system, was commissioned recently at the Guangzhou facility of a converter for a US-based global consumer packaged goods (CPG) brand.
Introduced to the project by the US-headquartered CPG, the Graham team worked with the company to define the project scope, evaluate production alternatives, and build the business case. They ultimately decided to proceed with one of their converters, who committed to a near-site greenfield plant with a fully-automated production line. The volume justified a 26-station, dual-parison, quad-cavity wheel producing 46,800 bottles/hour, replacing 12 locally-manufactured shuttle machines. The line's speed, capacity, and automation facilitates greater efficiencies in production and in downstream bottle handling, says the company. It also enables the brand owner to move away from a stock package to a new bottle design consistent with its global standard.
"For decades we have served the world's leading converters and CPGs with our flagship Graham rotary extrusion blow moulding solutions," said Graham CEO David Schroeder. "While we have sold rotary wheel systems for converters elsewhere in Asia, this project demonstrates the need for rapid evolution, technological advancement, and automation to combat China's increasing costs, growing regulation, and desire for high quality products for its domestic packaging market."
Graham Group acquired majority interest in American Kuhne in 2012, followed by Graham Engineering Corporation's acquisition of Welex in June 2013. Together, Graham Engineering, American Kuhne, and Welex make up the Graham Group that is a privately held company headquartered in York, Pennsylvania, US.
(PRA)
Copyright (c) 2017 www.plasticsandrubberasia.com. All rights reserved.