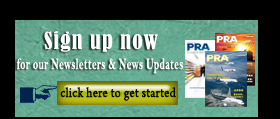 PolyOne buys Spanish additives firm
US-based polymers company PolyOne Corporation has acquired IQAP Masterbatch Group SL, a privately owned provider of speciality colourants and additives based in Spain with customers throughout Europe. Terms were not disclosed.
Founded in 1979 by Xavier Rovira, IQAP has built a technical and broad solutions portfolio that serves high-growth end markets consistent with PolyOne's focus, including transportation, packaging, consumer, wire & cable, and textiles.
IQAP Czech operates a 3,000 tonnes/year colour concentrates and additives plant in Tábor in South Bohemia, Czech Republic.
IQAP also recently opened new lab in its Ibi-Alicante plant in Spain, with a view to consolidating the company's commitment to R&D. The new laboratory and pilot plant facilities cover an area in excess of 1.000 sq m, where new colours and features are developed. The company says it intends to use this new space to improve and facilitate the exclusive service that has been given to customers and partners for over 35 years. The Ibi plant covers an area of 8,000 sq m and has a speciality production capacity over 2,500 tonnes/year.
With the two production facilities and the Spanish technology lab, plus additional manufacturing capability in the Czech Republic, PolyOne says it will implement its proven invest-to-grow approach to integration and customer service.
Robert M. Patterson, Chairman/President/CEO PolyOne Corporation, said the end markets that IQAP serves are "perfectly aligned with areas PolyOne knows very well, and together we will advance the possibilities for our European customers working to meet demanding new standards for design, functionality and performance."
PolyOne has been on a purchasing spree and last year also acquired Mesa and Rutland Holding Company, both North American producers of colour and additive materials and services. The company bought four colour-related companies between December 2016 to 2017. PolyOne also sold its Designer Structures & Solutions unit to private equity firm Arsenal Capital Partners in 2017.
PolyOne's 2016 revenue was US$3.3 billion.
(PRA)
Copyright (c) 2017 www.plasticsandrubberasia.com. All rights reserved.