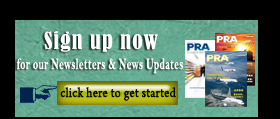 Lotte buys two Indonesian ABS suppliers in financial problems
Lotte Advanced Materials Co., the chemical unit of South Korean conglomerate Lotte Group, has acquired two acrylonitrile butadiene styrene (ABS) producers in Indonesia. The companies in question, PT Arbe Styrindo and PT ABS Industri Indonesia, which are the only producers of ABS in the country, had been facing financial difficulties. Terms were not disclosed.
Lotte Group, which has a sizeable presence in Indonesia, decided on the acquisition based on the demand for ABS to increase in Southeast Asian countries in line with improvements in living standards.
The two suppliers' facilities, located in Banten, the westernmost province on Java island, have the capacity to produce 40,000 tonnes/year of ABS polymers and compounds but have not been in production since October last year due to financial difficulties.
Lotte's other subsidiary Lotte Chemical Titan is also building a US$4 billion greenfield petrochemical plant in Banten, including PP and PE units, and the new acquisitions present an integrated approach for the company.
Lotte said it plans to ramp up production capacity of the two new ABS suppliers to 73,000 tonnes over the next year and restart production in 2019; and reach an annual revenue of US$185 million and an operating profit of US$14 million.
Lotte Advanced Materials also plans to build a 300,000-tonne ABS plant in Indonesia by 2022, in its bid to turn Indonesia into a main global base of Lotte Group's chemical sector. Currently, it is the world's fifth largest ABS producer with a production capacity of 670,000 tonnes/year in Yeosu, South Korea.
To date, Lotte, South Korea's fifth largest conglomerate with sprawling businesses in retail, food and construction, has invested US$1.2 billion in Indonesia across a wide array of industries, including chemical, retail and tourism. It has 12 companies and 8,000 employees in the country.
(PRA)
Copyright (c) 2017 www.plasticsandrubberasia.com. All rights reserved.