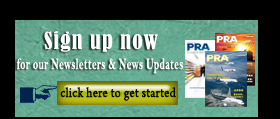 LANXESS imbues quality in its business
Also, download this story from the electronic issue here
Global speciality chemicals company LANXESS has focused on its new "Quality Works" vision and identity since 2017. With this, the Germany-headquartered firm is tapping on its quality expertise throughout its products and solutions as well as its dealings with customers, the environment and society as a whole. More than just a catch phrase, Quality Works will complement LANXESS's original "Energizing Chemistry" tenet. Meanwhile, harnessing the Quality Works platform, the company has turned its business around to drum up exemplary sales; and is on the road to a better future ahead.
Unmasking the "new" LANXESS
Categorically, quality refers to a number of things, including but not limited to colour, shape, make, longevity, and other product characteristics.
LANXESS offers a broader signification of the word. Claus Zemke, LANXESS's Head of Corporate Communications, explains that quality is instrumental in shaping the products and services of the company. Quality is what the company delivers to customers with its high performance polymer solutions; and which create value and at the same time protect the environment.
"Quality is at the very heart of our work. We want our customers to be able to rely on us fully in all matters and at every stage of cooperation: from the first conversation to the perfect implementation. Fast, simple and efficient – fully in line with our motto."
Referring to the campaign, which was launched the year before last, Zemke says, "Quality is what we aim for, and it is also a promise to our customers, employees, stockholders and partners. Our new campaign makes this clear."
He further explains, "Quality can be tailored to fit all products and business units at LANXESS, such as 'Quality lightens' for lightweight plastics, 'Quality colours' for colour pigments, or 'Quality protects' for material protection products."
Recap of the previous year; manoeuvring strategies and mergers
The years of unstable petrochemical prices, reduced global consumption of speciality chemicals, particularly from 2015-2016, amid the economic slowdown in China and other factors, have been succeeded by improved market conditions for the industry.
The global speciality chemicals market is on a path of trajectory growth, estimated to reach more than US$575 billion by 2023, citing a forecast from US-based Crystal Market Research.
LANXESS, which in 2016 posted sales of EUR7.7 billion, is pushing against industry headwinds by spawning strategies to increase sales in the coming years.
CEO Matthias Zachert explains, "LANXESS is
pursuing even greater regional and industrybased balancing to further reduce the effects of market volatilities. This includes an increased share of sales in growth markets such as Asia and North America and an expanded presence in attractive customer industries, such as electrical/ electronic or energy, with innovative product applications."
The company has consolidated its business portfolio, especially in high value-added speciality chemicals, with the acquisition of US chemical firm Chemours's Clean & Disinfect business in 2016.
In the same year, too, LANXESS joined forces with Saudi Aramco to form Arlanxeo, a synthetic rubber company that is headquartered in the Netherlands.
Meanwhile, the EUR2.4 billion merger with US-based additives supplier Chemtura in 2017, said to be the largest acquisition in LANXESS's history, has set off the latter to becoming one of the world's leading additives supplier. The company expects an estimated EUR25 million cost savings for 2017; and EUR100 million in annual cost savings by 2020.
The acquisition is expected to add on to LANXESS's additives footprint in the North American region where it has 24 production sites. The region also accounts for 21% of the company's global sales, up from 17%.
Chemtura's flame retardant and lubricant additives portfolio has been integrated with LANXESS's Rhein Chemie Additives business unit to form a new segment called "Specialty Additives". As well, its urethanes and organometallics businesses will also be integrated with LANXESS's Advanced Industrial Intermediates and Engineering Materials business units, respectively.
LANXESS is also set to acquire Belgian chemical company Solvay's US-sited phosphorus additives business to broaden its clout in the North American and Asian additives markets. The deal is expected to be completed in the first half of 2018.
The above acquisitions are what Zachert refers to as a "more balanced portfolio" for LANXESS, thus making the Cologne-based company "more stable and profitable". He also regards the acquisitions and other strategic moves as a basis to further enhancing the company's operational strength.
Right positioning, stronger sales
LANXESS had forecast an uptrend and registered positive sales across all segments in 2017. The company posted positive earnings during the first three quarters, with sales up by 25% to EUR2.4 billion in Q1; by nearly 30% to EUR2.5 billion in Q2; and up by 25% to EUR2.4 billion in Q3. Overall, net income improved by 47% to EUR78 million.
As well, its main segments namely Advanced Intermediates, Performance Chemicals and High Performance Materials have demonstrated strong performance over the reported periods.
More and above, the integration of Chemtura's additives business has contributed significantly. "Chemtura businesses are already making a significant earnings contribution, and the other areas of our speciality chemicals portfolio are also developing positively," said Zachert.
Plus, the Synthetic Rubber business, Arlanxeo, has raked in a robust performance each quarter. Sales in Q1 rose by 48% to EUR948 million from EUR640 million a year earlier. In Q2, sales were at EUR835 million, up by 24.6% from the previous year's EUR670 million; while in Q3, sales rose by 6% or EUR42 million to EUR717 million, against EUR675 million from a year ago.
Zachert summed up the company's performance, "In the coming years, we intend to reach our full potential and transform LANXESS into an even stronger company with a highly balanced and stable platform, increased profitability and, last but not least, a company team-culture based on dedication and motivation."
Transforming with digitalisation
Smart manufacturing and digitalisation may be taking over conventional manufacturing ecosystems in the near term. Global management consulting firm McKinsey & Co, in a 2015 report, placed the potential value that can be churned out from digitalised factory settings at US$3.7 trillion by 2025.
These disruptive approaches are predicted to be among important game changers this year for a number of vital industries, including chemicals.
Taking this cue, LANXESS has adopted an initiative towards group-wide digitalisation, setting up a department with 30 experts, for a start, in this area.
Zachert pointed out the key areas of the initiative, which will include "the digitalisation of the value chain, the use of big data, development of digital business models and embedding of digital expertise among employees".
He comments that digitalisation will bring sustainable change to processes and business models in the chemical industry, including the company's customer industries.
"This offers us a multitude of opportunities, and requires a profound transformation within the company. We want to actively drive the digital transformation at LANXESS and capitalise on the potential of digitalisation at the right time," he furthered.
Expansions: growing share in the China market
Capping 2017 with yet another expansion and, thus, securing leverage in China's automotive and relevant growth markets, was the new EUR20 million plant for high-performance plastics in Changzhou. From the second quarter of 2019, the compounding plant is expected to produce up to 25,000 tonnes of Durethan and Pocan-brand resins for the automotive sector and the electric/ electronics industry.
LANXESS also operates a plant for its highperformance Durethan and Pocan plastics in Wuxi.
The automotive industry is pivotal for the company's high-performance plastics. Durethan PA and Pocan PBT allow the moulding of components to replace metal parts in vehicles, thereby contributing to the reduction of fuel consumption and emissions, as well as staving off weight of vehicles by as much 50%.
China's foray into electromobility provides the groundwork for LANXESS's expansion in the
performance plastic segment and for the latter to achieve its annual estimated growth target of 9% till 2021 in China.
Commercial applications of LANXESS's resins in hybrid and electric vehicles include components for charging systems, carriers and cell holders for battery systems; sensors and housing parts for electric motors.
Aligning quality with environmental sustainability
With the negativity surrounding the chemical industry and as a result of increased awareness for environmental safety across the chemicals supply chain, stricter environment regulations are being enforced to ensure that sustainability is inducted in this segment's manufacturing ethos.
Tying in environment sustainability with its Quality Works campaign, LANXESS heeds the call with high quality standards for products, processes and technologies to protect the climate and the environment and to improve people's quality of life.
Applying sustainability in its technologies, LANXESS, together with project partner Hehlenbased tannery Heller-Leder GmbH,developed a tanning process that recycles leftover leather.
The EUR5 million project, funded by the German Federal Ministry of Education and Research, as part of its "r+Impuls – Innovative Technologien für Ressourceneffizienz – Impulse für industrielle Ressourceneffizienz, was launched in 2016.
For the study titled Resource-efficient Manufacturing of Leather Chemicals (ReeL), the company's leather business unit also partnered with Leverkusen-based research institute INVITE to develop a modular pilot plant that can use either waste leather shavings or organic biomass to produce X-Biomer retanning agents for manufacturing leather.
Luis López-Remón, Head of the Leather business unit, explained that the equipment is designed for use directly on-site at tanneries. With this technology, as much as 2 tonnes/day of shavings from a mediumsized tannery can be recycled into a comparable volume of liquid X-Biomer directly on site. The process will not leave any residue and does not generate any emissions.
LANXESS is working on adapting and optimising procedures in its Leverkusen laboratory to perfect the chemical recycling process. A pilot plant was set up last year to test the production concept under real conditions; while feasibility tests took place at the Heller-Leder tannery in mid-2017.
Furthermore, LANXESS is making environment sustainability an integral part of its corporate responsibility. It says it has cut 13 million tonnes of gas emissions over the last decade, which is equivalent to the level of CO² emitted by 600,000 cars registered in Cologne and Bonn over the same period.
Meanwhile, complying with the national reduction requirement set by the German Federal Government for 2030, LANXESS has set long term targets and by 2025, its target is to reduce specific CO² and VOC emissions by 25%, from 2015 levels, and reduce specific energy consumption by 25%, by installing innovative facilities and technologies.
These are being employed not only in Germany but also at it other sites in China, the US and Brazil.
Moreover, between 2007 and 2016, the chemicals company saw an overall reduction of 53% in specific climate gas emissions (CO²e).
As expected, the firm's commitment to sustainability has been recognised. In October last year, LANXESS was cited among the top Climate A List companies rated by the non-profit global climate protection initiative CDP (formerly Carbon Disclosure Project) for environment-safety and low-emissions economy initiatives; and in support with the United Nations' sustainable development goals. LANXESS was also included for the seventh consecutive time in the Dow Jones Sustainability Index World the year before.
Summing up quality works
All of the above resonate with LANXESS's current upward trajectory and with what Zachert had forecast in 2017 as the company's profitable growth path – a demonstration that 'Quality Works'.
To better communicate its commitment to quality, the company has launched a digital platform (https:// quality.lanxess. com/) which collates stories demonstrating how LANXESS has contributed to improving people's lives through innovative chemistry. The stories showcase a wide range of applications for products and solutions, from wheels for inline skates to wastewater recycling.
"Quality also means assuming responsibility for the environment and society, as well as creating value together," summed up LANXESS.
(PRA)
Copyright (c) 2017 www.plasticsandrubberasia.com. All rights reserved.