Recycling: Neste, Uponor, Wastewise & Borealis enable chemical recycling of pipes; Mitsubishi collaborates with Tokio Marine and ABT to recycle auto taillamps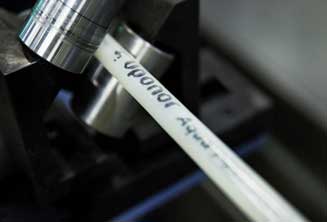 Finnish materials firm Neste, pipe maker Uponor, Finnish recycler Wastewise and Austrian polyolefins maker Borealis say they have successfully produced pipes made of cross-linked polyethylene (PEX) which was based on feedstock gained from chemically recycled post-industrial waste plastic from PEX pipe production, using an ISCC PLUS certified mass-balancing approach. The partner companies believe this project is among the first implementations of chemical recycling of PEX.
PEX pipes are an important contributor to energy efficient heating and safe plumbing due to their robustness, temperature resistance and longevity, yet the interconnected polymer chains make them nearly impossible to recycle with conventional recycling technologies. The project shows that chemical recycling can close the circularity loop for hard-to-recycle waste plastic, turning it into high-quality polymers feedstock and enabling the consecutive manufacturing of products with quality and properties identical to those in their previous life.
The cooperation sees Wastewise use its pyrolysis-based chemical recycling technology to liquefy industrial waste from Uponor's PEX pipe production, breaking the polymers down back into their building blocks, which creates an oil-like recycled intermediate. This liquid is then co-processed in Neste's oil refinery in Porvoo, Finland and upgraded into recycled Neste RE, a drop-in feedstock for the production of new polymers.
Borealis is feeding this raw material into their steam cracker and consequently polymeriSing it into PE as part of the company's Borcycle C, chemical recycling portfolio. Finally, Uponor is using the PE to create new PEX pipe systems, which can then be used in the construction sector for heating, plumbing and cooling purposes once more – eligible even for sensitive applications with high requirements, for example those used for drinking water systems. The whole value chain is traceable via ISCC PLUS certified mass-balancing.
Due to the involved parties' commitment to pushing circular solutions for polymers and the solution's drop-in character, the partners were able to establish the value chain in a rather short period of time. Little more than six months passed between the start of the project and the production of the first pipes made with chemically recycled PEX waste.
The partnership holds potential for further cooperation beyond production waste: The PEX pipes made by Uponor have already been optimised from a resource efficiency point of view by reducing their wall thickness and increasing lifetime. At the end of their long life, mechanical recycling is so far the first recycling option, but it also means downcycling the materials, e.g. into other construction materials or items such as hockey sticks.
With chemical recycling, though, the PEX waste pipes can be turned into fully functional PEX pipes again. Moving forward, the partners will evaluate further opportunities for cooperation. Aside from broadening the waste material pool, this may also include higher recycled volumes.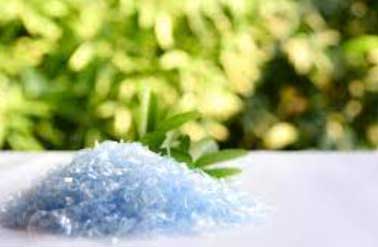 In other news, Japan's Mitsubishi Chemical Group (MCG) says that it will start verification testing of a scheme for collecting acrylic resins from end-of-life vehicles, with the goal of commercialising molecular recycling operations for acrylic resin in collaboration with Tokio Marine & Nichido Fire Insurance Co. (TMNF) and ABT Corporation (ABT).
MCG Group, one of the world's leading acrylic resin manufacturers, is working on developing a full-fledged business to molecularly recycle and reuse discarded and collected acrylic resins, in addition to manufacturing acrylic resin. TMNF is collecting a number of end-of-life vehicles with the payment of insurance claims due to automobile accidents and other events in the course of operating the car insurance business.
ABT has been commissioned by TMNF to work with dismantlers nationwide to properly dispose of end-of-life vehicles, including reuse and recycling. MCG Group, TMNF and ABT aim to establish a scheme for the collection of acrylic resins mainly from taillamps by making use of TMNF's and ABT's end-of-life vehicle processing network.
As the first step, the companies will start verification testing to collect acrylic resins from about 1,000 end-of-life vehicles in the Kanto region in March 2023. Based on the verification testing, they will verify operation, material quality, costs and other items, and then expand the initiative nationwide in FY2024. This is the first attempt in Japan to recover acrylic resin from end-of-life vehicles using the automobile insurance network.
MCG Group has been conducting verification testing on the recycling of acrylic resin using microwaves. With an eye on operation of the recycling plant starting from FY2024, MCG Group is aiming to commercialize molecular recycling operations for acrylic resin. While making efforts to establish the recycling technology, MCG is also preparing for social implementation of the acrylic resin recycling system by considering a scheme to collect acrylic resin from various markets.
(PRA)
---
Subscribe to Get the Latest Updates from PRA Please click here
©2023 Plastics and Rubber Asia. All rights reserved.

©2023 Plastics and Rubber Asia. All rights reserved.
Home
Terms & Conditions
Privacy Policy
Webmail
Site Map
About Us
SOCIAL MEDIA