Green tie-ups: LyondellBasell to use recycled feedstock from Nexus Circular; Avantium and Origin Materials to accelerate production of FDCA and PEF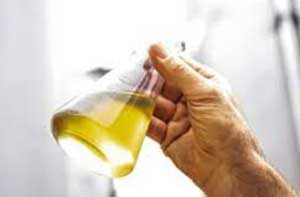 Chemical firm LyondellBasell and Nexus Circular have signed a definitive long-term contract, where LyondellBasell will be supplied with approximately 24,000 tonnes/year of recycled feedstock. The material will be produced at Nexus Circular's new advanced recycling facility, which will begin construction in 2023. The new facility will convert mixed plastic waste, which today mostly ends up in landfills or incineration, into recycled feedstock. LyondellBasell will use the recycled feedstock at its Channelview, Texas facility to produce new plastics which will be marketed under the CirculenRevive brand.
"Customers and brand owners need sustainable solutions to meet their 2030 recycling commitments, and this contract is a concrete step toward advancing partnerships across the value chain," said Yvonne van der Laan, LyondellBasell Executive Vice President, Circular and Low Carbon Solutions. "This agreement is aligned with our circularity ambitions, advancing us closer to our 2030 goal."
Nexus Circular is a commercial leader in advanced recycling with a proven proprietary technology and a leading process design that converts landfill-bound films and other hard-to-recycle plastics into high-quality liquids which are then used to produce virgin-quality plastics.
Since 2018, Nexus has been consistently supplying commercial volumes of ISCC Plus certified circular liquid products, having diverted over 8 million pounds of used plastics from landfill.
Clint Thompson, Chief Commercial Officer at Nexus, stated, "We are pleased to collaborate with LyondellBasell to leverage our proven commercial solution that unlocks the full value of plastics and accelerates the transition to a circular economy."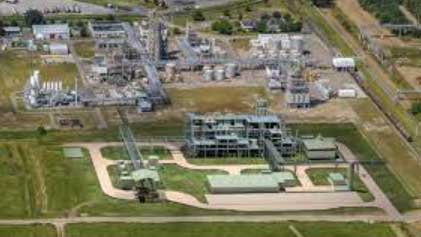 In other news, Dutch materials firm Avantium and US-based materials firm Origin Materials have entered into a partnership to accelerate the mass production of FDCA and PEF for use in advanced chemicals and plastics. The partnership aims to bring the technology platforms of both companies together in order to produce FDCA from sustainable wood residues on an industrial scale. FDCA (furandicarboxylic acid) is the key building block for the biopolymer PEF (polyethylene furanoate) – a 100% plant-based, fully recyclable plastic material, with superior functionality and a significantly reduced carbon footprint compared to conventional plastics. PEF can be used in a wide range of applications such as bottles, packaging, films, fibers and textiles, which represent major end-markets.
This new partnership brings together Avantium's proprietary YXY technology that converts plantbased sugars into FDCA, with Origin's patented technology platform which turns carbon found in sustainable wood residues into useful building-block chemicals such as CMF (chloromethylfurfural). Bridging these two complementary technologies creates a route that can convert sustainable wood residues via CMF into FDCA.
Avantium is currently constructing the world's first commercial-scale FDCA flagship plant in Delfzijl, the Netherlands. Avantium has signed offtake agreements for the supply of FDCA and PEF to major brand names and industry leaders for a range of applications, including Carlsberg, LVMH and AmBev.
Origin Materials has recently reported that it has mechanically completed its first commercial manufacturing plant Origin 1 in Canada. This plant is anticipated to produce materials including CMF from sustainable wood residues, which can subsequently be converted into high-performance products used in packaging, textiles, apparel, automotive, and other applications.
For Origin 1 and future plants, Origin has signed numerous capacity reservations and offtake agreements with well-known brand owners. Industrial technology license agreement
The technology partnership between Avantium and Origin includes a non-exclusive industrial technology license agreement, providing Origin Materials access to relevant parts of Avantium's process technology to enable the conversion of Origin-produced CMF derivatives into FDCA at a 100 kilotonnes/year scale facility.
Under the technology license agreement, Avantium grants Origin a non-exclusive license to use certain parts of Avantium's proprietary YXY process (including certain patent rights) for the purpose of (a) designing, constructing and operating the licensed facility and (b) producing, using, selling and converting FDCA manufactured at that facility.
Avantium will also execute a development program under the license agreement to establish a bridge between Origin's and Avantium's technologies. Origin Materials expects to incorporate Avantium's process technology into the supply chain for product from its future plants.
In support of the industrial technology license agreement, Avantium and Origin Materials have made ancillary arrangements to develop the market for FDCA and PEF applications.
Under the terms of the transaction, Avantium received an upfront payment of EUR5 million in 2022. As a result of signing the industrial technology license agreement, Origin Materials will pay Avantium a milestone fee of EUR7.5 million.
Origin agreed to pay Avantium subsequent license fees dependent upon achievement of different development milestones. Following the commercial operations date of the licensed facility, Avantium will be eligible to receive royalties for each metric ton of FDCA produced at the licensed plant. The license fee milestone payments and overall royalty rate are in line with industry practices and with previous guidance provided by Avantium.
In support of the industrial technology license agreement, Origin Materials and Avantium have also entered into a conditional offtake agreement, whereby Avantium will sell FDCA and PEF to Origin Materials from its FDCA pilot plant in Geleen (the Netherlands) in 2023 and from its FDCA flagship plant in Delfzijl (the Netherlands) as from the commercial operations date in 2024.
During the term of the agreement, Origin will purchase a gradually increasing minimum annual volume of FDCA on a take-or-pay basis, which has the potential to enable Origin to accelerate market adoption of FDCA and PEF.
Avantium says it continues to pursue its dialogue on additional offtake and industrial license agreements with other industrial partners to further expand and diversify the market for FDCA and PEF applications.
(PRA)
---
Subscribe to Get the Latest Updates from PRA Please click here
©2023 Plastics and Rubber Asia. All rights reserved.

©2023 Plastics and Rubber Asia. All rights reserved.
Home
Terms & Conditions
Privacy Policy
Webmail
Site Map
About Us
SOCIAL MEDIA