Green materials: Nova launches rPE line of products; Avient launches density modified polymers with recycled/bio content
Canadian chemical firm Nova Chemicals Corporation has established Nova Circular Solutions, a new line of business focusing on lower-emission, recycled solutions that will be home to its Syndigo brand, the company's newest portfolio of recycled polyethylene (rPE).

Syndigo rPE is designed to support recycled content and decarbonisation goals of converters and brands while setting new industry standards for driving the transition towards a circular economy for plastics.
Commercially available products under the Syndigo brand include:
EX-PCR-WR3 resin, mechanically recycled, sourced from polyethylene (PE) agricultural film, and ideal for e-commerce mailers, can liners, carry-out bags, protective packaging, and shrink.


EX-PCR-NC4 resin, mechanically recycled, sourced from back-of-store distribution centre PE stretch film and front-of-store consumer drop off, and ideal for heavy-duty sacks, e-commerce mailers, stretch wrap, collation shrink, protective packaging, and industrial films.


EX-PCR-HD5 resin, mechanically recycled, sourced from HDPE milk jugs, and ideal for flexible packaging, heavy-duty sacks and small-part blow moulding.
"Converters and brand owners are incorporating more recycled materials into their packaging and products to meet their sustainability goals and the demands of consumers. These important steps support our customers and drive towards a plastic circular economy, helping to protect the planet for future generations," said Greg DeKunder, Nova Chemicals vice president of polyethylene marketing & circular polymers.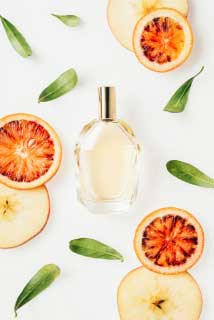 Meanwhile in other news, US chemical firm Avient Corporation has announced the expansion of its Gravi-Tech Density Modified Formulations portfolio to include more sustainable grades based on recycled and bio-based resin and/or filler, without sacrificing performance.
First-generation Gravi-Tech Density Modified Formulations were developed to mimic the luxurious look, weight, and feel of die-cast or machined metals by using select metallic fillers and thermoplastic resin. These are a cost-effective alternative to metal, useful for applications in luxury packaging and consumer goods including caps and closures for cosmetics, bottle caps and boxes for spirits, and decorative knobs and grips for appliances, furniture, and automotive applications.
As OEMs and consumers seek more sustainable materials in the packaging industry, Avient says it is advancing its Gravi-Tech product line with two new sustainable solutions. The first, Gravi-Tech REC Recycled Formulations, is based on recycled resin and/or filler from post-industrial recycled (PIR) and/or post-consumer recycled (PCR) sources.
The second, Gravi-Tech Bio Bio-based Formulations, contains bio-based resin from renewable plant sources. Both are developed to offer comparable performance to conventional density-modified solutions but with less reliance on virgin thermoplastics, supporting the circular economy and reducing carbon footprint relative to fossil feedstock resin alternatives.
Matt Mitchell, director of global marketing, Specialty Engineered Materials at Avient, said, "Formulated using engineered thermoplastic resins and select metallic fillers, they offer densities similar to traditional metals while providing design and processing flexibility. Following market and customer demand for more sustainable solutions, the new recycled and bio-based formulations offer the same performance benefits while supporting the circular economy and helping customers to work towards their sustainability goals."
Similar to prime density modified grades, these new materials can be extruded, moulded, calendered, or thermoformed into complex designs without expensive tooling. Performance characteristics, including density, corrosion and chemical resistance, and mechanical performance, can be customized depending on application needs.
The products are currently manufactured in Europe and are commercially available globally.
(PRA)
---
Subscribe to Get the Latest Updates from PRA Please click here
©2023 Plastics and Rubber Asia. All rights reserved.

©2023 Plastics and Rubber Asia. All rights reserved.
Home
Terms & Conditions
Privacy Policy
Webmail
Site Map
About Us
SOCIAL MEDIA