M&As: Solvay to divest stake in Rusvinyl to Sibur; Asahi Kasei/Mitsui Chemicals combine spunbond nonwoven businesses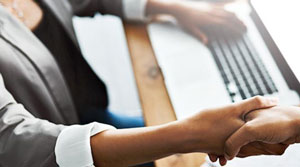 Chemical firm Solvay has confirmed it is in advanced negotiations to divest its stake in PVC maker Rusvinyl, an independent 50/50 joint venture in Russia, to its joint venture partner, Russian petchem firm Sibur. In addition to the recently obtained preliminary clearance from Russian governmental authorities, the potential transaction is still subject to several other regulatory approvals.
Rusvinyl is a Russian-Belgian joint venture operating a PVC integrated plant near Kstovo, the Nizhniy Novgorod region. The shareholders of the joint venture company are Sibur, a first-rate petrochemical holding company in Russia, and Solvay through Solvin Holding Nederland.
The Rusvinyl PVC plant is said to use cutting-edge European technologies that assure the necessary range of PVC with low process costs. Its annual capacities are 300 kilotonnes of PVC-suspension, 30 kilotonnes of PVC-emulsion and 225 kilotonnes of caustic sod
In other news, Japanese firms Asahi Kasei and Mitsui Chemicals have agreed to combine their spunbond nonwovens businesses in a new joint venture, effective October 2023, due to the impending competitive environment expected for the spunbond business sector in Asia.
Spunbond nonwoven products are widely used as materials in various fields for sanitary use such as diapers and masks, for industrial use such as automotive interiors, construction, and filters, and for consumer products such as hand warmers and tea bags. Filter systems using nonwovens are also included. 2
The new firm will include all shares of consolidated subsidiary Asahi Kasei Spunbond (Thailand) Co., Ltd. held by Asahi Kasei; excluding the manufacturing operations of the spunbond plant in Moriyama, Shiga, Japan (Moriyama Spunbond Plant).
The final agreement with Mitsui Chemicals provides for the manufacturing operations of the Moriyama spunbond plant to be transferred to the new joint-venture company by absorption-type separation upon completion of necessary preparations such as IT system deployment.
Asahi Kasei began the manufacture and sale of spunbond nonwoven fabric products in 1973, and currently operates the business internationally. By leveraging technology cultivated over many years in its fibers business, Asahi Kasei developed many original products that are used by customers in a wide range of applications in sanitary, industrial, and consumer material fields, it adds. Proactive overseas expansion includes the establishment of a manufacturing and sales base in Thailand in 2012.
Mitsui Chemicals also performs the development, manufacture, and sale of spunbond products around the world. Since it began manufacturing and selling spunbond fabrics in 1971, Mitsui Chemicals has leveraged its strength of integrated development and manufacturing from upstream raw materials to develop and sell distinctive spunbond products for sanitary applications, oil absorption in industrial fields, automotive interiors, civil engineering, filters, etc. Proactive overseas expansion includes the establishment of a manufacturing and sales base in Thailand in 2001.
With increasing demand for spunbond nonwoven fabric products around the world, Asahi Kasei and Mitsui Chemicals have each pursued independent business strategies and advanced various measures to expand business by increasing production capacity and developing new products while improving quality and streamlining operations.
In Asia, competition in the spunbond nonwovens market is expected to intensify further due to the continued establishment and expansion of production capacity by competing manufacturers, as well as the effect of elimination of tariffs due to the Regional Comprehensive Economic Partnership (RCEP) for East Asia.
Asahi Kasei considers maintaining competitiveness and stable earnings while continuously expanding the businesses to be of critical importance.
Under these circumstances, Asahi Kasei and Mitsui Chemicals held successive discussions on measures and possibilities for strengthening the spunbond business, which led to the conclusion that transforming it into a sustainable growth business by combining the spunbond businesses of both companies would be the best solution, both companies say.
(PRA)
---
Subscribe to Get the Latest Updates from PRA Please click here
©2023 Plastics and Rubber Asia. All rights reserved.

©2023 Plastics and Rubber Asia. All rights reserved.
Home
Terms & Conditions
Privacy Policy
Webmail
Site Map
About Us
SOCIAL MEDIA