M&As: LG Chem takes stake in Piedmont Lithium and offtake agreements; Evonik invests in Chinese battery expert SuperC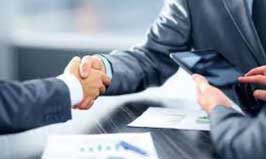 Piedmont Lithium Inc, a US developer of lithium resources critical to the US electric vehicle (EV) supply chain, says that it has signed agreements with South Korea's LG Chem, under which LG Chem will make a US$75 million equity investment in Piedmont and commit to the offtake of 200,000 tonnes of spodumene concentrate ("SC6") from Piedmont's jointly-owned North American Lithium (NAL) over a four-year term (offtake agreement).
LG Chem will purchase 1,096,535 newly-issued shares of Piedmont common stock at an approximate price of US$68.40 per share for a total consideration of US$75 million. Closing of the Subscription Agreement is expected on or around February 24, 2023, and will result in LG Chem holding approximately 5.7% of Piedmont common shares.
Piedmont has agreed to supply LG Chem with 50,000 tonnes/year of SC6 for four years with planned shipments beginning in Q3 2023. SC6 pricing will be determined by a formula-based mechanism linked to SC6 market prices at the time of each shipment. LG Chem will utilise the material to support its plans to produce cathode materials for key North American customers as well as the intentions of the Inflation Reduction Act of 2022 (IRA). Piedmont has also agreed to provide LG Chem priority negotiation rights for 10,000 tonnes/year of lithium hydroxide produced by the company at either of its proposed facilities in Tennessee or North Carolina.
"We welcome LG Chem as a shareholder in Piedmont and are excited to partner with them to supply North American lithium that will meet the requirements of the IRA and support the development of the US battery supply chain," said Piedmont President/CEO Keith Phillips. "LG Chem is a global leader with a commitment to U.S. EV battery manufacturing and plans to build one of the world's largest cathode plants in Clarksville, Tennessee. We look forward to working with LG Chem as NAL comes online as an important source of lithium in North America."
NAL is a project of Sayona Quebec, a joint venture between Piedmont and Sayona Mining Limited. SC6 production at NAL is expected to restart in H1 2023, with commercial shipments expected to begin in Q3 2023. Piedmont's offtake agreement with Sayona Quebec entitles Piedmont to purchase the greater of 113,000 metric tonnes/year or 50% of the joint venture's SC6 production. The company's purchases of SC6 from Sayona Quebec are subject to a floor price of US$500/tonne and a ceiling price of US$900/tonne for the life-of-mine term.
Piedmont intends to utilise the funding from LG Chem to advance its portfolio of projects, including its planned 30,000 tonnes/year lithium hydroxide project at Tennessee Lithium, the Ewoyaa Lithium Project in Ghana in partnership with Atlantic Lithium, and the fully integrated Carolina Lithium project in development in North Carolina, as well as for general corporate purposes.
In other news, German materials firm Evonik has invested in battery specialist SuperC. The Chinese company is a technological leader in graphene materials that improve the range, robustness, charging speed, and service life of lithium-ion batteries. This can solve key limitations of electric vehicles and accelerate the shift to climate-friendly mobility.

"By investing in SuperC, we are supporting a cutting-edge technology with a promising future. High-performance batteries are a crucial factor in accelerating the electrification of road transport and permanently reducing CO2 emissions," says Bernhard Mohr, head of Evonik's venture capital unit.
The investment is made by the Sustainability Tech Fund launched in 2022, which has a total investment volume of EUR150 million. The group is thus also strengthening its sustainability goals by investing in an innovative technology and business model. The focus of the fund is on new technologies to reduce emissions as well as innovations that complement Evonik's Next Generation Solutions.

SuperC has developed an innovative process to produce few-layer graphene (FLG) and, in turn, pastes for electrodes in lithium-ion batteries. The addition of graphene increases the electrical and thermal conductivity of the batteries for faster charging and better overall performance. The batteries become also more temperature insensitive. This saves on cooling requirements and reduces the risk of fire. "With our technology, we want to pave the way for the next generation of batteries. We are pleased to have Evonik as a strong and international partner at our side," says Di Sun, CEO of SuperC.

"By working with SuperC, we are expanding our technical know-how and our understanding of the highly dynamic market. This fits perfectly with our growth strategy for battery solutions," adds Stefan Plass, head of the Interface & Performance business line. As one of the world's leading specialty chemicals companies, Evonik is committed to innovative and sustainable e-mobility solutions. One focus is on improving battery technology: The company's products are used in various components of the batteries, making them more powerful, safer, and more environmentally friendly. Evonik has also its own global lithium-ion research center in Shanghai. "China's battery industry has logged rapid growth in recent years. With the investment, we create synergies in innovations for battery materials and thus support our local business development," adds Fuliang Xia, President of Evonik Greater China. According to experts, global demand for lithium-ion batteries will increase fivefold by 2030.
​​​​​​​
Hefei Haizhou New Material Co., Ltd., also known as SuperC, was founded in 2011 in Dongguan, China. It is considered a pioneer in graphene-based electrode material for lithium-ion batteries. The company's materials are already used in products from leading Chinese battery manufacturers. SuperC plans to open a new production facility in Hefei, a key location for the automotive industry, in 2023.
(PRA)
---
Subscribe to Get the Latest Updates from PRA Please click here
©2023 Plastics and Rubber Asia. All rights reserved.

©2023 Plastics and Rubber Asia. All rights reserved.
Home
Terms & Conditions
Privacy Policy
Webmail
Site Map
About Us
SOCIAL MEDIA