Investments: Fairbrics raises EUR22 mn for CO2-based polyester fibre plant; Maire Tecnimont acquires majority stake in bioplastics maker Conser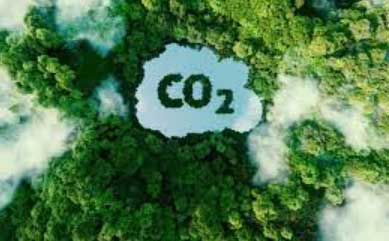 Faibrics, a sustainable chemical company founded in 2019 and based in Paris (France) that is developing a technology that converts CO2 emissions into high value polyester through a circular manufacturing approach, says it has raised EUR17 million from the European Union's Horizon 2020 Research & Innovation Program and EUR5 million from Partners to the Technology Upscaling Project, representing a total amount of EUR22 million to bring its solution to market.
The EU's grant was awarded to a consortium coordinated by Fairbrics that brings together 13 partners from 7 countries throughout Europe, ranging from upstream and process development experts (i.e. engineering design, CO2 capture, chemical reuse, electrolyzer) to final product specialists (i.e. Faurecia for automotive, Les Tissages de Charlieu for textile). To prompt societal impact, the Project also includes a strong educational component and, together with academic partners, it will develop learning and training resources on CO2 valorization for young professionals, university students and lifelong learners.
The combined funds will be used to upscale Fairbrics' technology, first in a pilot line of 100 kg/day by 2024 and later, by 2026, in a 1 ton/day demo plant. The primary aim is to fight climate change and accelerate energy intensive industries' decarbonation by replacing fossil-based polyester with CO2-based polyester, using a circular approach that recycles CO2 waste fumes from chemical plants into high value textile products. Fairbrics targets sectors employing polyester as a main material: clothing but also sports equipment, automotive and packaging.
"By using CO2 emissions instead of fossil resources to manufacture polyester, Fairbrics addresses one of the greatest global challenge, climate change caused greenhouse gas (GHG) emission. This funding comes as a strong recognition of the work Fairbrics has accomplished so far, the quality of the consortium we brought together, and the extraordinary potential of our technology to provide highly polluting industries like textile with an alternate environment-friendly and economically viable solution," said Benoît Illy, Cofounder and CEO of Fairbrics.
Today, polyester accounts for 60% of all textiles produced worldwide and a third of the fashion industry's GHG emission. By replacing fossil fuel sources by CO2-based sources, Fairbrics provides a sustainable and scalable solution to energy intensive industries. Fairbrics will initially address the fashion industry and has already secured strategic partnerships with major brands such as H&M, On-Running and Aigle. It intends to progressively diversify its technology platform with solutions addressing other sectors such as sports equipment, packaging and automotive.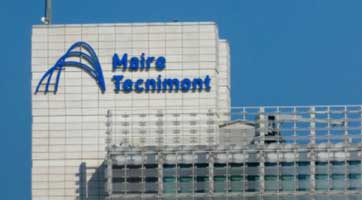 In other news, Milan-based technology firm Maire Tecnimont says that, through its subsidiary NextChem Holding, it is expanding into the high-value derivatives and biodegradable plastic by-products licensing markets with the acquisition of an 83,5% stake of Conser, a technology licensor and process engineering design company based in Rome, Italy.
Founded more than 50 years ago, Conser has been developed by Flavio Simola, who has led the company to the current technological excellence. The closing, which is subject to customary conditions, is expected to take place by April 2023. NextChem Holding also retains an option to acquire the remaining 16.5% stake within the next three years. The acquisition of Conser, which is expected to reach total revenues of approximately EUR25 million in 2022, is strategically important because it allows the group to enter new markets.
Conser has a portfolio of technology patents dedicated to the energy transition and added-value specialty chemicals processes. Such a portfolio includes technologies for maleic anhydride, butanediol and dimethyl succinate, which are crucial building blocks for the production of biodegradable plastics, in particular polybutylene succinate (PBS) and polybutylene adipate co-terephthalate (PBAT). Conser's portfolio also includes technologies for liquid organic hydrogen carriers, specialties for lithium-based batteries production and biobased (vegetable glycerine) derivatives.
PBS and PBAT have excellent biodegradation properties, and their relevant consolidated markets show very promising outlooks driven by a growing demand especially in Asia, where Conser has licensed more than half of the plants in the region in the last year for several leading global players.
With this strategic acquisition, Maire Tecnimont says it further strengthens its leadership in polymers by adding biodegradable plastics by-products and added-value specialty chemicals technologies to its technological portfolio and aims to combine it with its integrated projects service capability, while leveraging its global commercial network.
(PRA)
---
Subscribe to Get the Latest Updates from PRA Please click here
©2023 Plastics and Rubber Asia. All rights reserved.

©2023 Plastics and Rubber Asia. All rights reserved.
Home
Terms & Conditions
Privacy Policy
Webmail
Site Map
About Us
SOCIAL MEDIA