Tie-ups: Heartland/Ravago collaborate on hemp additives; US largest recycler to use Honeywell recycling tech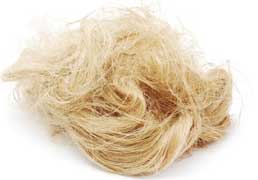 US biotech company that engineers hemp fibres as additives Heartland and materials firm Ravago Manufacturing Americas have executed a joint development agreement to create what is said will be the next generation of resins. This collaboration aims to drive material innovation for companies that buy large volumes of plastic. Heartland's hemp additives will reportedly help these manufacturers reduce the cost, weight and carbon footprint of the raw materials they rely on. More specifically, Heartland expects to build the US's first reliable industrial hemp supply chain to provide additives for manufacturers that use plastics.
Ravago says it is one of the largest plastic recyclers, compounders and distributors. Ravago and its subsidiaries service more than 50,000 customers globally across 325 facilities in 55 countries. The company supplies more than 6.6 million tonnes/year of polymer and rubber.
By leveraging carbon-negative and renewable plastic additives like industrial hemp, Ravago believes it can offer composite products that are stronger, lighter, cheaper and more sustainable. Use of Heartland's hemp additives will enhance a polymer's thermal and acoustic properties, as well as help prolong the life of Ravago's materials that use recycled content.
According to Heartland, its engineered hemp additives reduce the carbon footprint of virgin plastics by as much as 44%. Heartland is also focused on verifying the impact of hemp-filled recycled plastics versus traditional virgin plastics that are typically compounded with mineral fillers like talc and calcium carbonate.
Heartland has worked alongside Ravago to engineer its hemp materials as renewable additives for plastics. Ravago's R&D team has, in turn, guided Heartland in engineering products that do not require additional retooling costs for plastic compounders and molders.
After the 2022 farming cycle, Heartland estimates that it will be able to process more than 100,000,000 pounds of hemp additives that will be available for plastic compounding. Ravago and Heartland will continue to research and develop products to serve automotive, packaging, building materials and other markets.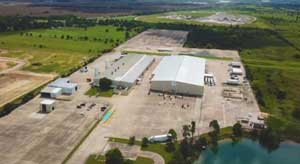 Meanwhile in other news, US technology firm Honeywell has formed a joint venture with Avangard Innovative to build an advanced recycling plant in Texas, US. The facility will use Honeywell's recently announced UpCycle process technology to transform end-of-life plastic waste into recycled polymer feedstock that can be used to create new plastics. The planned facility will have the capacity to transform 30,000 tonnes/year of waste plastics into Honeywell's recycled polymer feedstock. Production is expected to start up in 2023.
Honeywell's new technology reduces the need for fossil feeds in the creation of virgin plastics, with the goal of enabling a circular economy for plastics.
"Partnering with companies that have recycling and waste management experience allows Honeywell to help close the loop within the plastics supply chain by bringing the recycling technology onsite to the collection source," said Vimal Kapur, President/CEO of Honeywell Performance Materials and Technologies. "The UpCycle Process Technology expands the types of plastics that can be recycled to include waste plastic that would otherwise go unrecycled, enabling Honeywell to play a key role in driving a circular plastics economy."
When used in conjunction with other chemical and mechanical recycling processes, along with improvements to collection and sorting, Honeywell's UpCycle Process Technology has the potential to increase the amount of plastic waste that can be recycled to 90% from only 15% today1.
"Working with Honeywell on a joint advanced recycling plant allows Avangard Innovative to reinforce its mission to preserve and protect the environment by targeting zero waste to landfill," said Rick Perez, CEO, Avangard Innovative. "The Honeywell solution employs a modular approach to plant design, enabling a straightforward deployment and installation, while striking the right balance between economy of scale and amount of waste plastic generated locally."
The announcement expands the UpCycle Process Technology footprint, building on Honeywell's recent announcement in Spain of its intent to form a joint venture with Sacyr. That joint venture would build an advanced recycling plant in Andalucía, in Southern Spain. That facility is expected to have the capacity to transform 30,000 metric tonnes/year of mixed waste plastics into recycled feedstock.
Honeywell's UpCycle Process Technology was created within Honeywell's Sustainable Technology Solutions (STS) business, which is part of Honeywell UOP. This latest breakthrough technology builds upon Honeywell's focus to deliver high impact, environmentally sustainable solutions for customers and society.
Honeywell has a long legacy of sustainability-related innovation, including Solstice®, a new generation of low-global-warming-potential hydrofluoroolefin (HFO) refrigerants, aerosols, solvents and blowing agents that can reduce the greenhouse gas emissions impact of current offerings on the market by more than 99%. The company also pioneered Ecofining, a process that converts non-edible natural oils, animal fats and other waste feedstocks to Honeywell Green Diesel and Honeywell Green Jet Fuel.
(PRA)
---
Subscribe to Get the Latest Updates from PRA Please click here
©2022 Plastics and Rubber Asia. All rights reserved.

©2022 Plastics and Rubber Asia. All rights reserved.
Home
Terms & Conditions
Privacy Policy
Webmail
Site Map
About Us
SOCIAL MEDIA