Green tie-ups: Virgin/Agilyx in partnership for aviation fuel from plastic waste; BASF/Neveon co-operate on mattress recycling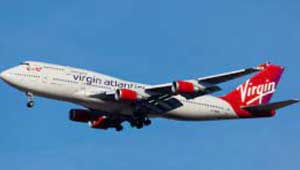 UK's Virgin Group and chemical conversion technology company Agilyx are forming a strategic partnership to research and develop lower carbon fuel facilities to help address plastic pollution and the global transition to net zero. In 2019, Virgin owner Richard Branson had posted on Twitter that it "is a proud investor in Agilyx, a world leader in converting difficult-to-recycle waste plastics into valuable resources".
Virgin and Agilyx aim to reuse plastic waste to produce synthetic crude oil that will then be refined into a lower carbon fuel. Plastic waste that otherwise would be un-recycled will be diverted from landfill and will help broaden options in the market for lower carbon fuels from the limited range available today.
Virgin wants to provide lower carbon fuel solutions to the global-market and expects Virgin Atlantic and other Virgin companies to be early adopters, as part of the group's transitional plans of achieving net zero by 2050.
Virgin intends to work with Agilyx—in which it has been an investor in for many years—on the development of the production facilities based on its unique conversion technology. Cyclyx, an innovative feedstock company that is majority owned by Agilyx, will source the plastic waste used for the fuel in the first facility.
The first waste-to-fuel location is planned to be in the US, with an aspiration to roll-out similar plants in other countries, including the UK.
Agilyx's proprietary technology is able to break down plastic waste through a pyrolysis process. Pyrolysis converts mixed waste plastic into a synthetic crude oil which, once further refined, can be used as a lower carbon fuel.

Meanwhile in other news, German chemical firm BASF and foam specialist Neveon are working together to further develop the recycling of mattresses. The aim is to establish a closed product loop for mattresses. Currently, discarded mattresses are mainly thermally recycled or disposed of in landfills. BASF and Neveon want to change this and return mattress foams to the product life cycle. As early as this year, the two companies plan to obtain the first pilot quantities of recycled mattress foams made from collected used mattresses. The next step will then be to transfer the recycling to a larger scale in subsequent years.
BASF is developing a wet chemical recycling process for used mattresses made of flexible polyurethane. Initial small-scale trials have been very promising. The original polyols can be recovered from the used mattress foams and used again to produce high-quality flexible foam blocks. The quality of these flexible foam blocks made from recycled polyurethane are equivalent to those made from conventional materials from fossil raw material sources. Thus, high-quality new mattresses can be produced from alternative polyurethane.
One building block towards a closed cycle - which already starts with the product and eco-design of mattresses - is the systematic collection and return of old mattresses. To simplify this, Neveon is launching REMATTRESS, a mattress take-back pilot, in Berlin, Germany in mid-February.
This is to be extended in the coming months successively to further states of the Federal Republic. On the online reservation platform www.remattress.de citizens of Berlin can book immediately fast and comfortably by mouse-click the collection of their old mattresses. This is fetched after date agreement, dismantled professionally, and made available for reprocessing. This makes an important contribution to the circular economy, as the recycled materials can be used to manufacture new foam products.
(PRA)
---
Subscribe to Get the Latest Updates from PRA Please click here
©2022 Plastics and Rubber Asia. All rights reserved.

©2022 Plastics and Rubber Asia. All rights reserved.
Home
Terms & Conditions
Privacy Policy
Webmail
Site Map
About Us
SOCIAL MEDIA